A long long time ago a patent application was a very secret thing that was safely kept in a vault be somewhat boring looking men in cheap grey suits. Those were the days, but they are no more. MB applied in China for a patent on the E-Class Pullman, a 6.5 meter stretched limosine.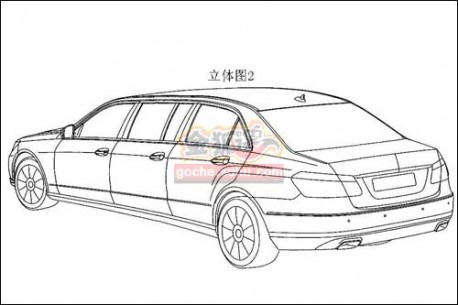 The Pullman will be made at the Beijing-Benz joint venture, (MB and Beijing Automotive), and roll of the line from somewhere near the end of this year.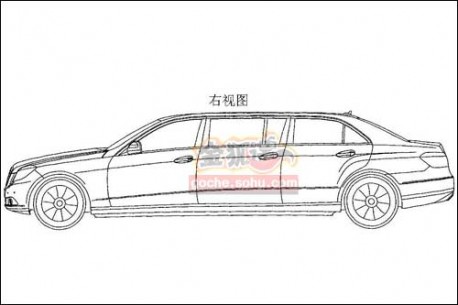 The move makes perfect sense, more and more Chinese get very rich and want something special to impress their friends. I am just not so sure about those six doors, that makes it like an airport taxi, but I guess customers can specify four doors if they like.