Earlier this month we saw two W5 SUV prototypes somewhere outside Roewe's factory and now we have these interior shots with Roewe-badges on the steering wheel. It all loox completely finished now, this compared to earlier pictures of testcars with wires all over the dash.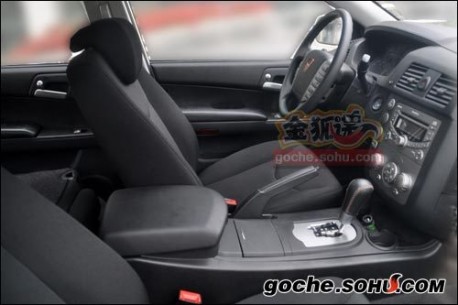 It would be something of a miracle if the W5 finally makes it to the market. Roewe has been working on the thing for years and that was only before the troubles at SsangYong started. Roewe however did not yet confirm anything on the W5. It certainly would be good for the brand, all Chinese automakers are bringing in new suv's like crazy and the Chinese buyers still want 'm, want 'm more…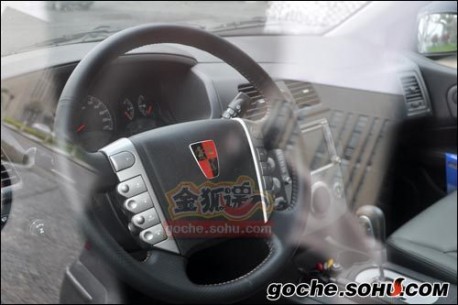 Rumors say most of the delay was caused by the SsangYong mess. Now that it cleared up a bit in South Korea it might be the right time to kickstart the project again. Another reason for delay seems to be an engine-problem. Roewe's 1.8T and 2.5 are said to be not strong enough for the W5 while SsangYong's engines are too old and so really bad for the environment.  Same rumors say Roewe went for the SsangYong engine anyway…
For this machine, even though it loox very ready, we have to wait a little longer to be sure.