A very special bus from HNUSP, it has two wheels on each side in the midle and one wheel at the front and one wheel at the back. HNUSP started as a research project by scientist and students from Hunan University and is now a large spin-off automotive research company, although still affiliated with the university. They had a boot inside the exhibition hall as well, more on that later, first this incredible L11680 prototype.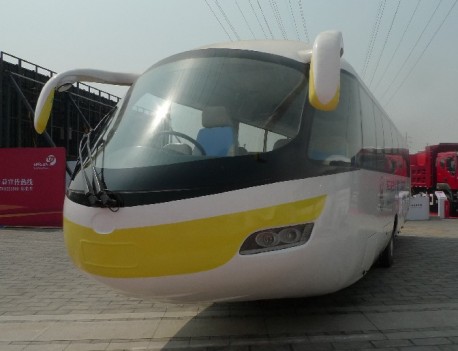 Size: 11680x2500x3285. Weight is 12 ton, top speed 125 km/h. Engine is a 4.2 litre, name:  YC4E160-30, I don't know how many cylinders, with 118kw and 600nm. Must be a diesel. Engine sits somewhere in the middle of the vehicle for ideal weight distribution.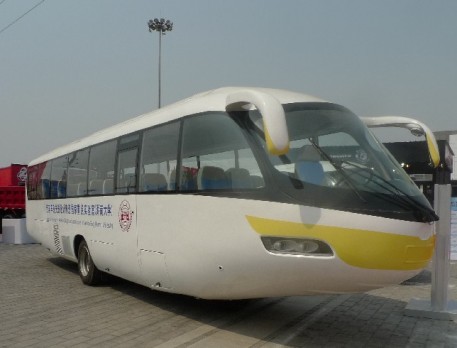 I heard the vehicle can actually drive and that HNUSP did speed tests with it that confirmed the 125 top. Steering goes by the single wheels up front and at the back, power goes trough the wheels in the middle.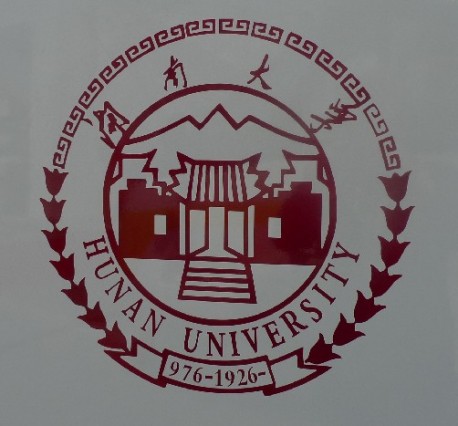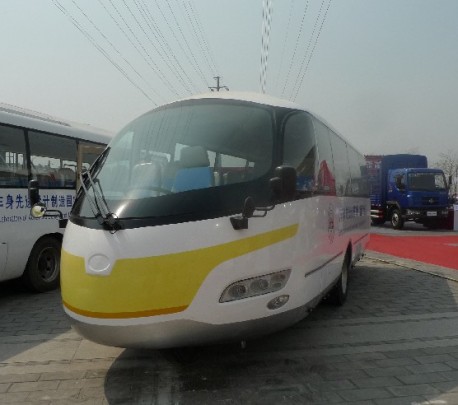 Next to the L11680 the smaller L7880, 7880mm long indeed. The L11680 wasn't open but this one was, I went inside.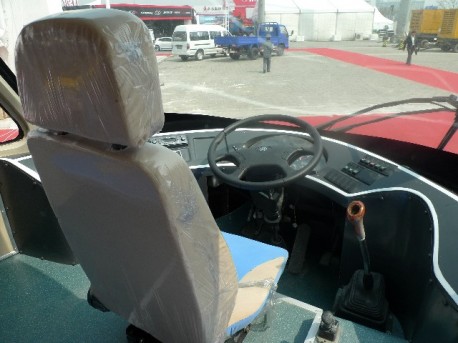 Not exactly ready for production but the idea is clear enough. Driver sits in the middle and enjoys a broad view of the road trough the panoramic window.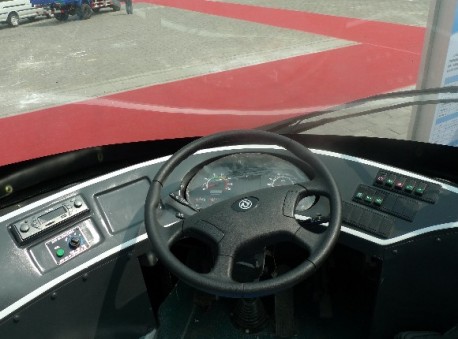 The logo on the steering wheel is from Dongfeng. But since Dongfeng doesn't make anything even close to similar it's sure not a Dongfeng chassis. Rather more likely it has a Dongfeng engine and maybe some parts.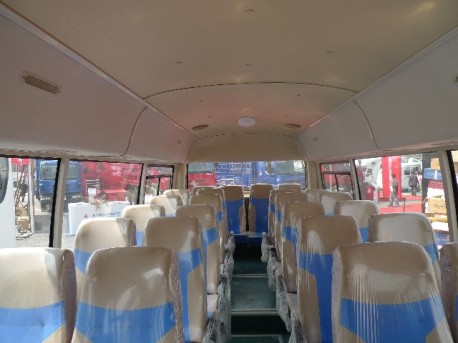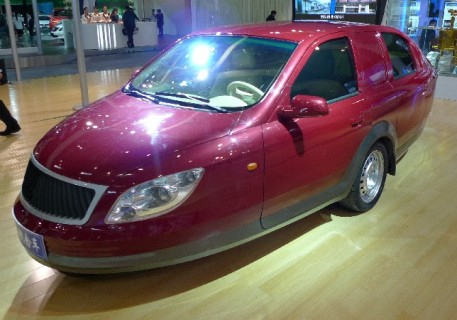 From the boot inside the hall. This L-DDC4 is a study to a car based on the same principle. More on this one tomorrow. When the staff noticed I liked the machine they gave me the namecard of the professor in charge of the project, both buses and car. I will email him to get extra info on the idea. Later hopefully more.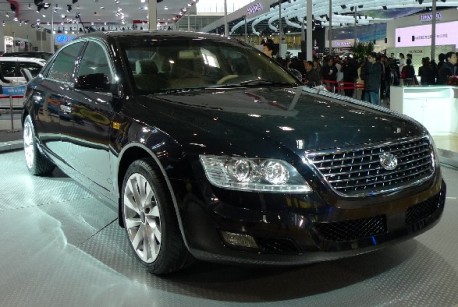 HNUSP doesn't only play with wheels in strange places. This is their first car, called 'Zhongqi Sedan'. It comes with an 1.8 turbo or with a hybrid drivetrain. More on this one tomorrow as well.