About the name. In Chinese it is 瑞鹰, Ruiying, meaning 'Lucky Eagle'. JAC translated Ruiying in English as 'Rein' but they use the name 'Eagle' without 'Lucky' in some markets as well. Both are so correct, the name on the back of the car has it all, it reads "rein 瑞鹰". I will continue to use 'Eagle', heck, because I am used to it. JAC brought one new Eagle, facelifted might be a better say, with this impressive new front. Fortunately JAC opted for black which loox very good on the machine.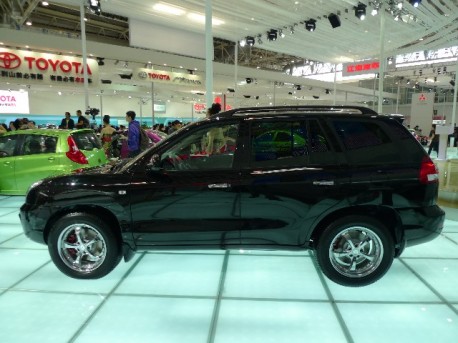 The Eagle is based on the old generation Hyundai Santa Fe. Hyundai and JAC have a joint venture and JAC got a licence for building the Santa Fe. The Eagle will get JAC new 2.0 litre turbo with [email protected] and [email protected]. Other engines include an older 2.4, the 2.0 without turbo and a 1.9 litre turbo diesel. Size: 4500x1875x1730, wheelbase is 1540 and weight 1650. Price will start around 130.000 rmb.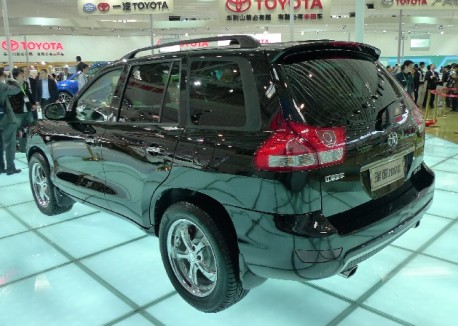 JAC made the Santa Fe much better.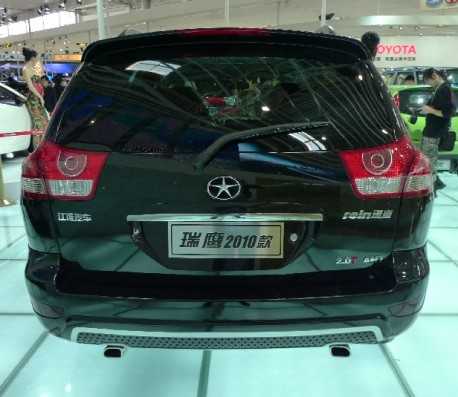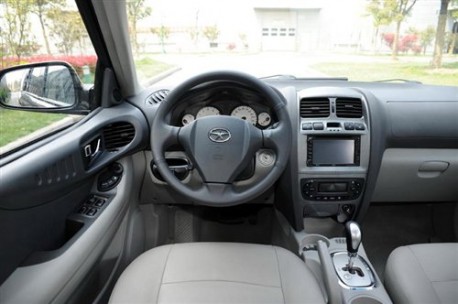 Car on the boot was locked so I here this picture from an earlier post on the Eagle. Auto gearbox indeed, or a five speed manual. All cars front wheel drive only.