Chang'an-Suzuki will soon start making the all new Suzuki Swift. Its worldwide debut will be at the Paris Auto Show this October. To get rid of the old stock Chang'an-Suzuki presents this 'Champion'-edition with a lot of spoilers and sporty wheels. They say it is a 'limited' edition, I guess limited meaning until they got no Swifts no more. The Champion debuts tomorrow at the Chongqing Motor Show with the 1.5 four-cilinder with 76hp and 138nm. Price yet unknown but likely around 90.000 yuan. Update: it costs 83.800 rmb for the manual and 93.800 for the automatic.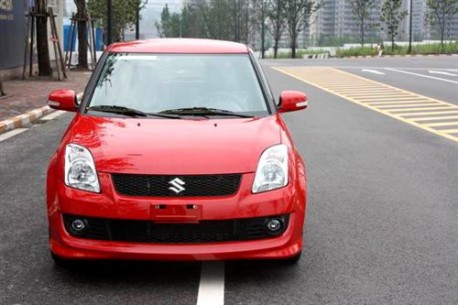 Nice bodykit though. My girlfriend has a Chang'an-Suzuki Swift and it is a great car. Hers has the 1.3 with an automatic gearbox which has a very nice kickdown. Speed up to around 50 km/h and hit the pedal to the metal. The engine loves that and screams to around 7000rpm before changing gear, it moves forward like a rocket until 80 km/h. I often surprise much faster cars with it while overtaking on Beijing's ringroads. The 1.5, while a bigger engine, doesn't have that urge. Bigger means worse in this case. I tried one but got bored soon. The 'Champion' will be even slower than a normal 1.5 thanks to all the extra plastic.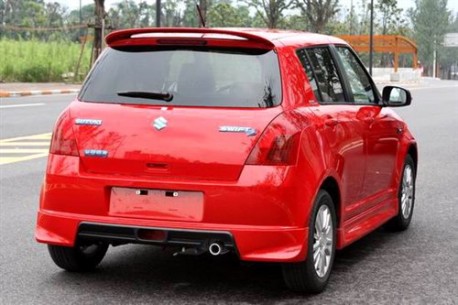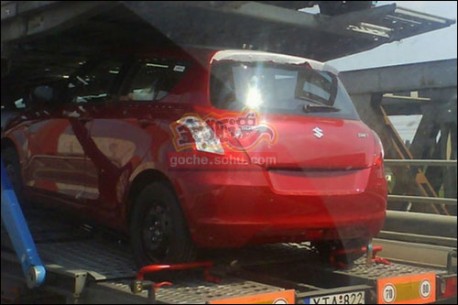 The all new Swift spotted on a the highway, think it is in Germany.