1983, celebrations in the Changchun No.1 Automobile Manufacturing Factory in Changchun, Jilin Province. Factory from FAW, First Auto Works. Workers celebrate the production of one million FAW trucks since production started in 1956. On the right the very first CA10 'Jiefang' (Liberation), on the left a 1983 CA141.
FAW today, the J6H, 12.5 litre 6 in line, 460 hp.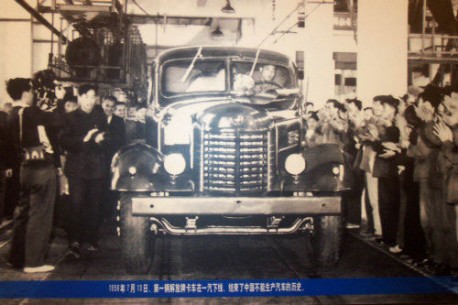 1956, first CA10 rolls off the line. 6-cylinder four-stroke gasoline engine, maximum power 71KW, maximum speed of 75 kilometers per hour, capacity 4 tons, 4.5-ton trailer towing, fuel consumption of 29 liters per 100 km.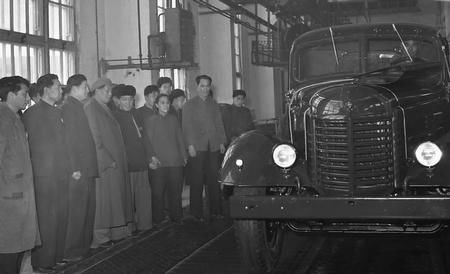 Chairman Mao (4th from left) inspects the factory, 1956.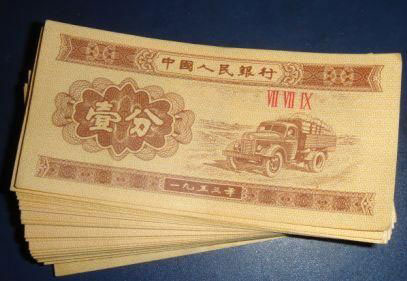 The CA10 on a 1953 banknote. The factory was founded in 1953, by that time the disign was finished. It took another 3 years to get the CA10 into production.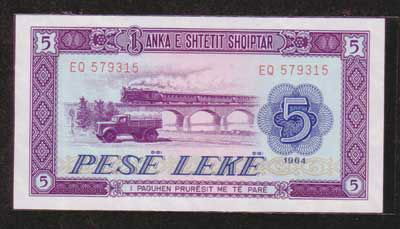 The CA10 was exported to other communist countries. This is a 1964 Albanian banknote featuring the CA10. Albania issued another banknote with the CA10 in 1976.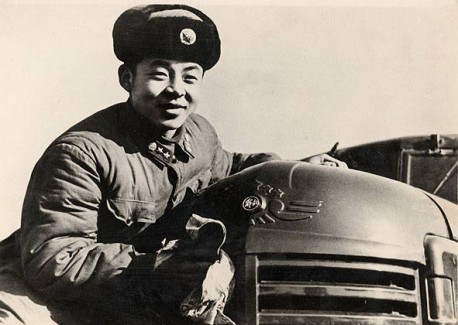 'Comrade Lei Feng', a model worker-soldier, with his CA10. The logo has Mao's handwriting, the chairman wrote: 解放, Jiefang, Liberation.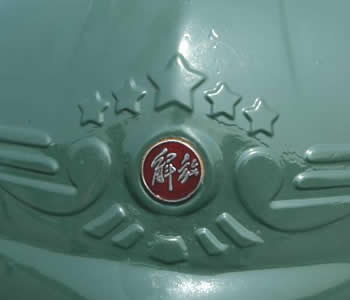 Mao's handwriting.