The new MG3 is almost ready to roll over the market, here is is again and now in bright yellow. For the first time we have clear pictures of the stylish interior. The MG3 gets an 1.5 litre engine with 108hp and 135nm. Price will start around 70.000 yuan. The production car will likely debut at the Guangzhou Auto Show in December.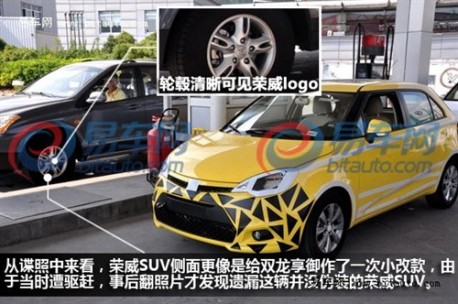 Interestingly the MG3 was caught together with a pre-production Roewe W5 suv, this could mean that the MG-brands gets a suv as well. The MG3 will get a sister at Roewe too, called Roewe 250.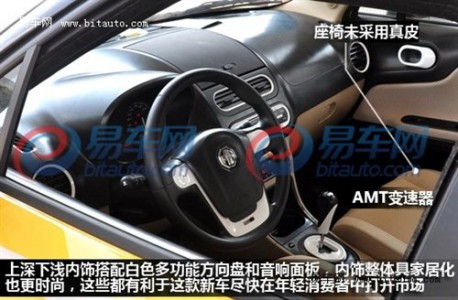 Funkyfunky but a bit too black, automatic gearbox.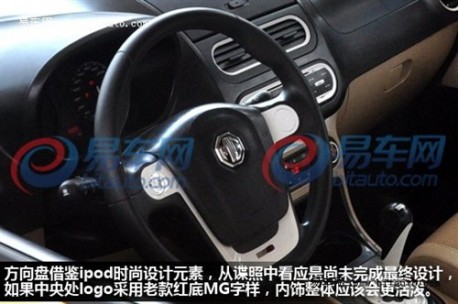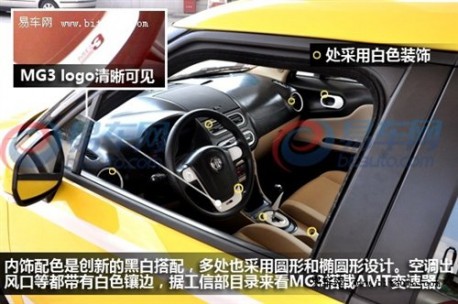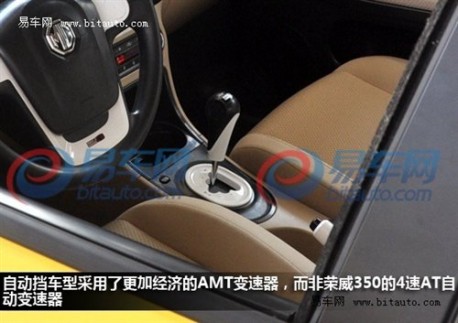 Stick on the high side, like in an old rally car.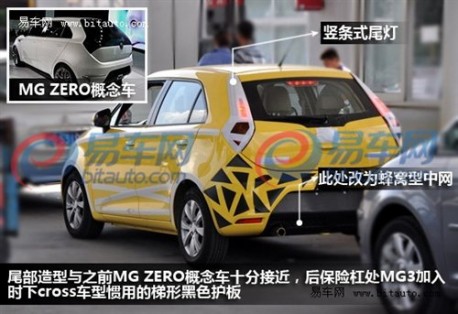 Car in the small pic is the MG Zero Concept that debuted at the Beijing Show in April, production car loox very much alike.