The new BMW X3 will make its world wide dubut at the Paris Auto Show in October. The new car has been spied testing in China. This could mean BMW is adjusting some of the cars suspension-settings for China's rougher roads.
It could also mean BMW will make the X3 in China in its joint venture with Brilliance Automotive. They might make it in China later but not yet, the X1 will see local production first. So likely the new X3 will be imported and car on pics is just busy adjusting settings and set up.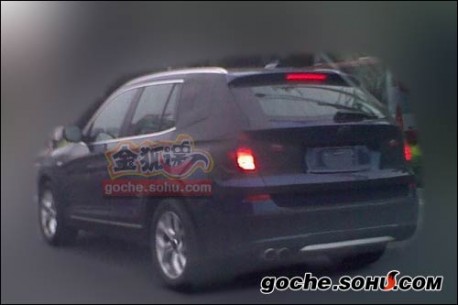 Some foreign websites seem to think the China-X3 has a longer wheelbase compared with the western car. That ain't correct, the original Chinese article just points out that the new X3 has a longer wheelbase than the old one, which is true indeed.