The NMS Passat is made in China by the Shanghai-VW joint venture and called New Passat. It was launched yesterday two days before the start of the Shanghai Auto Show. Engines: 1.8 TSI, 2.0 TSI and 3.0 V6. Price starts at 218.800 yuan and ends at 310.800 yuan. See below for details. The New Passat will compete with cars a the Guangzhou-Toyota Camry, the Guangzhou-Honda Accord, the Dongfeng-Nissan Teana and the Shanghai-GM Buick Lacrosse.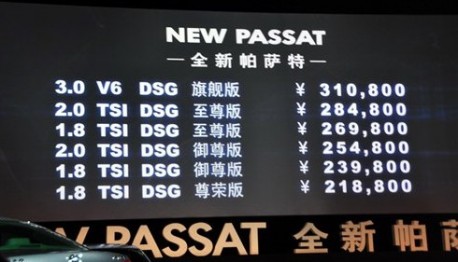 The price list.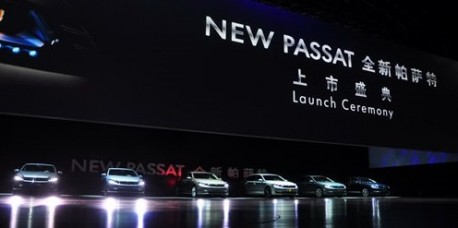 An impressive ceremony.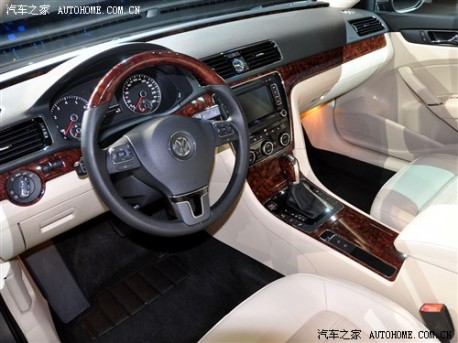 A very neat interior and a…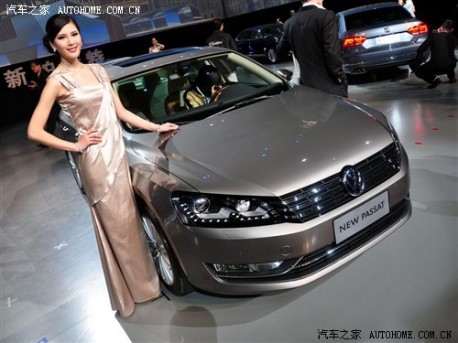 … very neat girl.