A very nice looker from Haima from the tropical island province Hainan. All that sunshine one day had to result in a decent design and this seems the first one. The C2 is a concept but not too much, it will hit the showroom sometime in late 2012 or early 2013.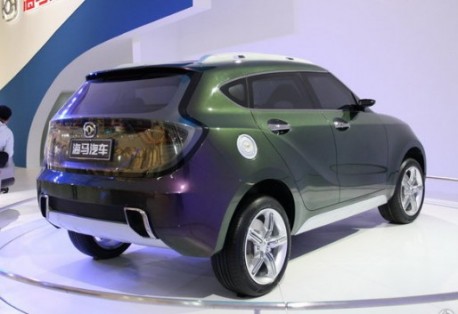 Conceptthingies will go, like the light clustered back, think them all away and what is left is a very decent mid size SUV. Size: 4285x1818x1653, wheelbase is 2642, curb weight is 1300kg. The C2 is powered by a 1.5 petrol with 110kw and 210nm. Top speed: 170km/h.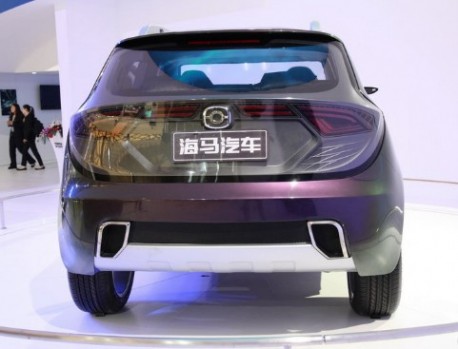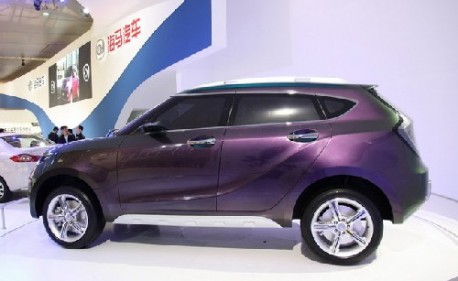 Nice surfacing on the side, all the way to the shoulder.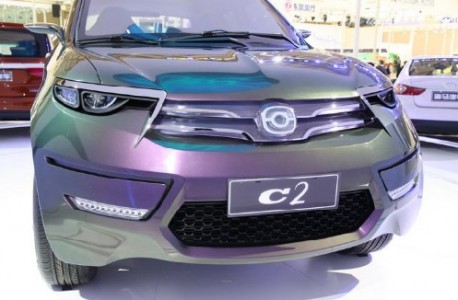 Haima's new logo on the grille. Strangely Haima's older vehicles on the stand still had the old logo on it. That loox messy Haima! How difficult can it be to change that? Those islanders, it must be that sunshine…