The Toyota Camry is made in China by the Guangzhou-Toyota joint venture. On the spy pics the next gen Camry testing on Chinese roads, the new Guangzhou-Toyota Camry will debut next year, likely at the 2012 Beijing Auto Show.
But that is not the biggest news…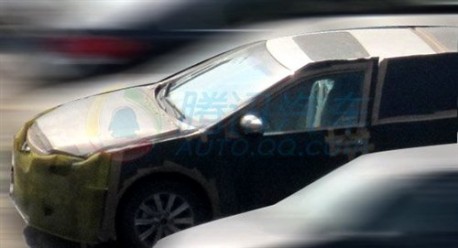 The biggest news is that the Camry Hybrid will be made by Guangzhou-Toyota as well and that is a first timer. Toyota used to make the Prius in China at the FAW-Toyota joint venture but stopped that due to extremely slow sales and some uncertainties about subsidies for hybrid cars. It seems now that Toyota wants to give it another hybrid shot with the Camry.