A very white Lamborghini Gallardo LP550-2 parked in front of a hotel in Nanjing, Jiangsu Province. China will likely overtake the US as Lamborghini's biggest market this year. Lambo sold 209 cars in China last year, 269 with Hongkong included.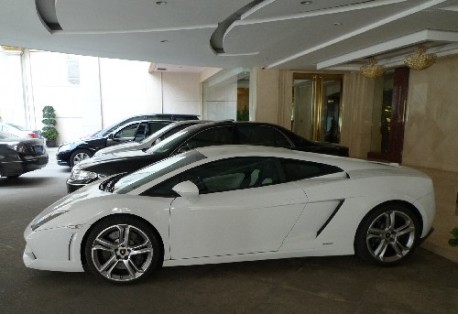 Lamborghini will add many more dealers in China this year, plan is to have 20 outlets around the country this year. The Chinese market gobbled up one fifth of all the new Lamborghini Aventadors sold so far.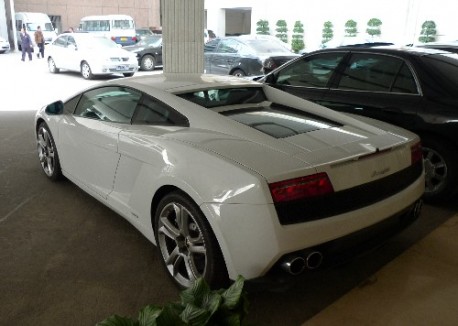 The Gallardo LP550-2 is the entry-level Gallardo and based on the special edtition Valentino Balboni. It has two wheel drive, 550 horsepower and a top speed of 300km/h.