The owner of a hair salon in Kunming in Yunnan Province was so impressed with the new Lamborghini Aventador that the decided to make one for himself. His creation is based on a 1995 Nissan Bluebird with a 200hp 2 litre turbocharged 6-cylinder engine from the Nissan Cefiro.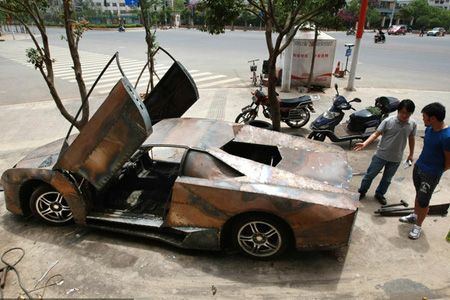 The proud owner worked for 12 days on his dream car and paid a total of 90.000 yuan (13.851 dollar). The panels are made of steel. The engine is actually still up front and has been tuned to produce 400hp.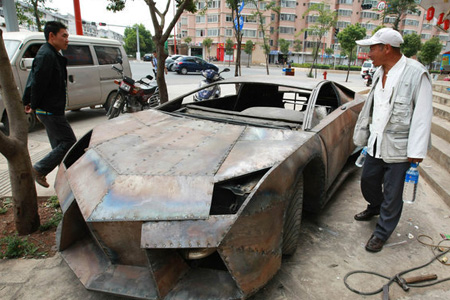 There is still some work to be done: the paint job, the windows, the head lights and finding a way to make it road legal.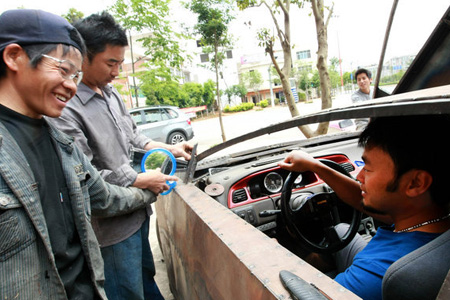 The man behind the wheel.