The Peogeot 505 sedam was made in China from 1990 to 1997 by the Guangzhou-Peugeot joint venture. The company was founded in 1985 and ended in 1997 with a big fight between the partners.  The joint venture made the 504 pick up, the 505 sedan and the 505 stationwagen. These days the 505 is a very rare sight, I found this one on a parking lot near my home in Beijing.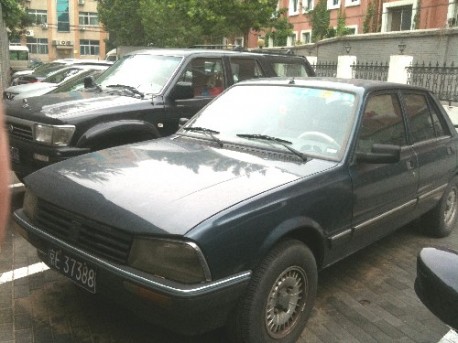 Sorry for the crappy pic, there was a wall in my way. The 505 was powered by a 4-cylinder with 79kw and 161nm good for a claimed 167km/h top speed. 0-100 took 14 seconds.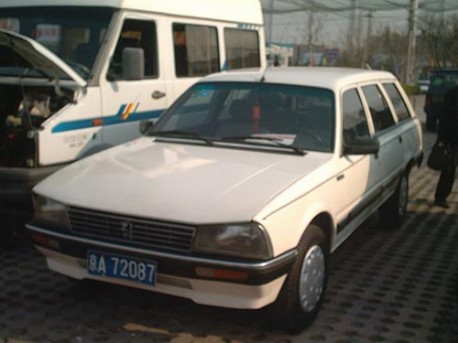 The China-made 505 stationwagon. It is still possible to find 505's on second hand car markets. A very good one will cost around 30.000 yuan, 4600 dollar. Slow depreciation indeed.