A very fine pair of Ferrari's on a parking lot in front of the Workers Stadium in Beijing. One blue-ish California and one red 458 Italia. The happy owners were nowhere in sight so I could take all time to snap some shots at these maniac machines.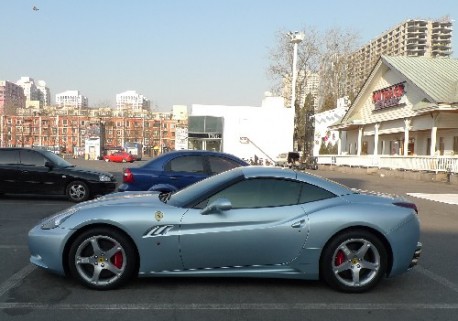 The California is the first Ferrari specifically aimed at women. Fast women that is, the V8 pumps out 453hp and 357nm.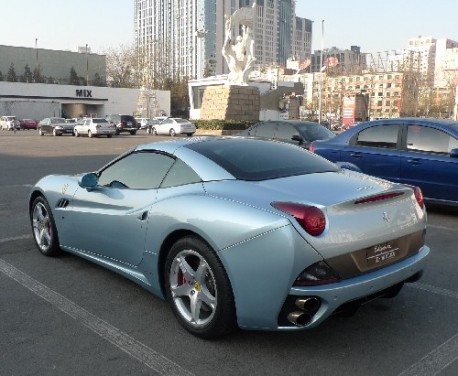 Ferrari is doing very well in China. Sales over 2010 were up nearly 50% to 300 cars. Greater China, including Hongkong and Taiwan, stands fifth on Ferrari's list of worldwide sales. Mainland China alone is expected to make the top five within two years.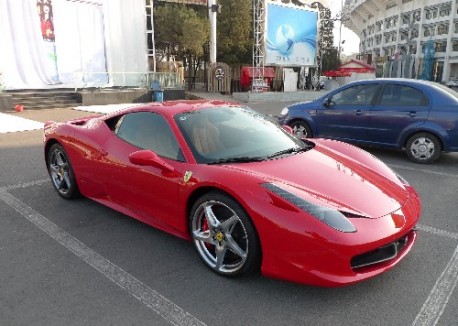 Where the California is clearly for womenfolk this 458 Italia is clearly for us men. 550hp and 398nm. Those are Numbers indeed.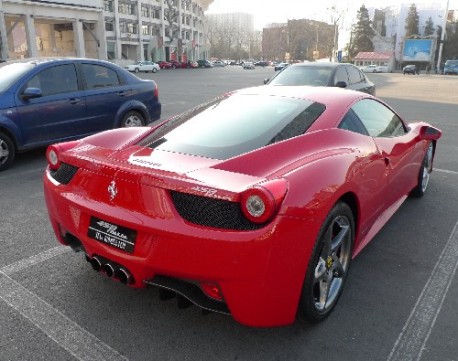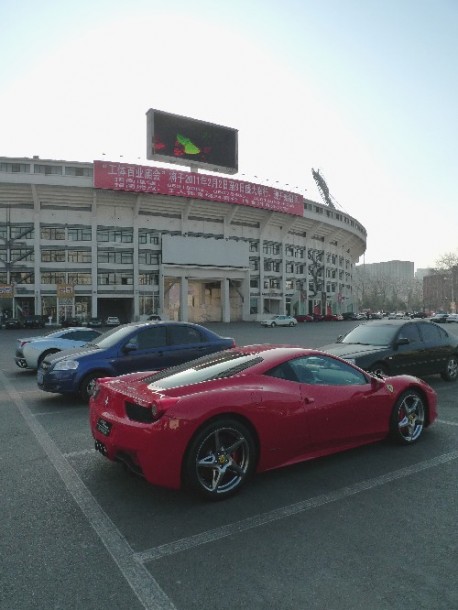 The Workers Stadium stands in central Beijing not far from my home. It used to be Beijing's biggest stadium until the olympics came along. The workers Stadium was built in 1959 and last renovated in 2004. It is the base of football (soccer-football) club Beijing-Guo'an. Side that the stadium hosts concerts and all sorts of other sporty events.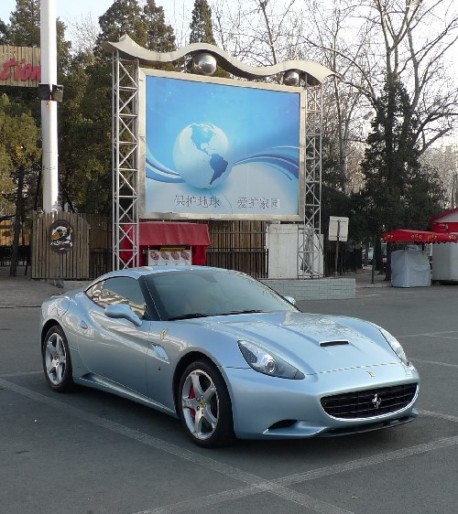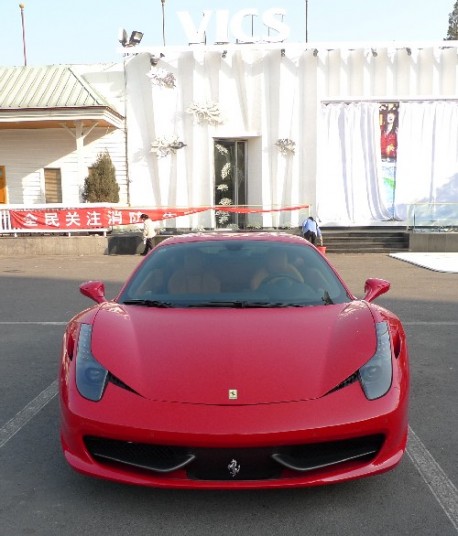 The 458 in front of the Vic's, one of Beijing's most famous clubs, open 24h in the weekend and full with beautiful girls and beer. Worth a go.