One fantastic looking matte-black Mercedes-Benz SLS Mansory Cormeum popped up in a customs area near a Chinese port somewhere in Hebei Province. Coachbuilder-tuner Mansory from Germany changed the loox a bit, shredded 100kg weight and tuned the engine up until 651hp. Behind the Cormeum two Mansory-creations based on the G-class.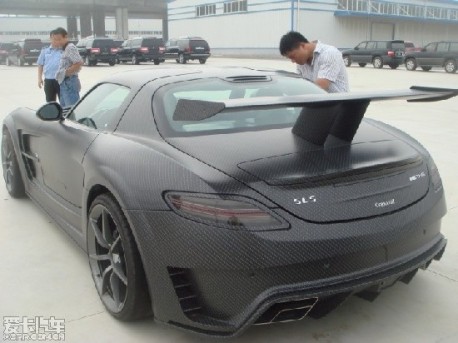 The Cormeum debuted at the 2011 Geneva Motor Show. Car on pic has the Benz-logo up front while the Geneve show car had a Mansory logo. Small change, I guess the new Chinese owner wants his friends to know it is really a Benz.

According to its own website Mansory doesn't have any dealers in China yet. That for sure doesn't really matter for hyper expensive cars like this. When there is a problem Mansory will simply fly it back to Germany for a fix.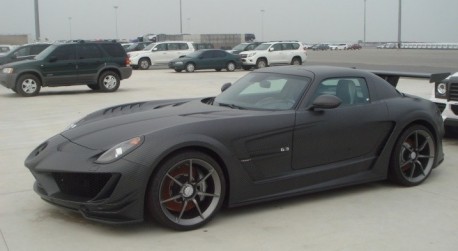 Pics via XCar.com.cn (scroll down).