A very blue Audi R8 V10 parked right behind my building in Beijing, I do live in a good neighborhood indeed. On the back ground right a very cool barber shop, loox like a club and in fact it is, you have to be a member and they play extremely loud disco music. Cool, no? White car is a Greatwall C30.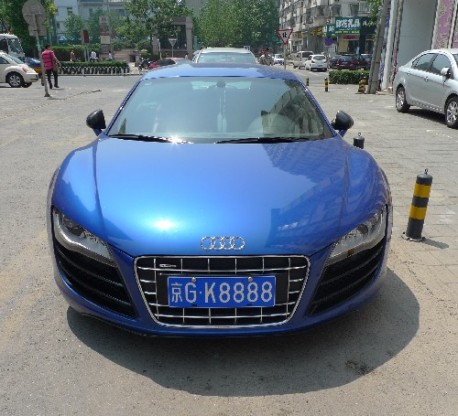 Note license plate. Eight is a lucky number in China. Plate must have been very expensive. The Audi R8 V10 is expensive as well, price starts at 2.32 million yuan, that is 360.000 USD. The Chinese government earns a lot of money on supercars.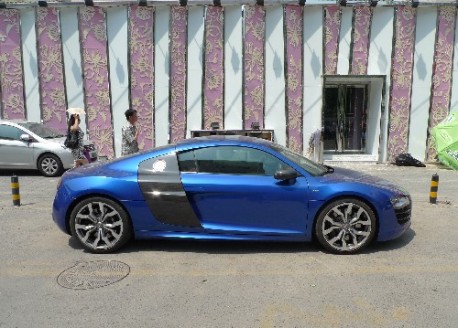 Expensive it may be, but it is even faster. The 5.2 V10 pumps out 525hp and 391nm. Top speed is 315 km/h and 0-100 is done in 3.9 seconds.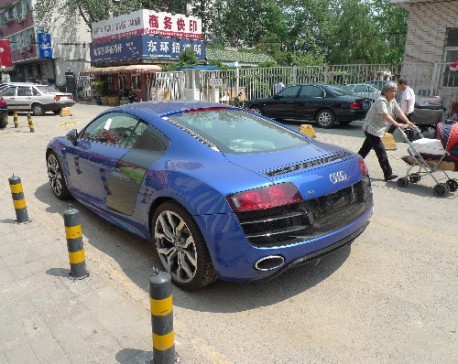 Note sticker on the R8's window.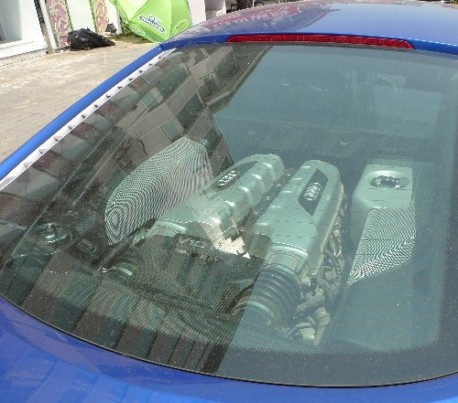 The mighty V10 naked for all to see.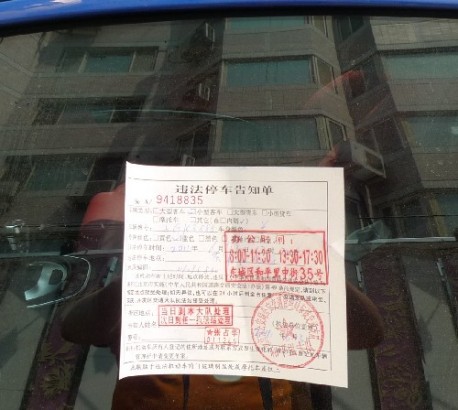 The sticker in close up. It is a parking ticket. Parking in that area is not allowed, I once got a ticket myself. Parking tickets have a fixed price, wherever and whenever; the fine is always 200 yuan or 31 dollar. I guess the owner won't care too much…