We now know for sure that the new Roewe 750 will be based on the Shanghai-GM Buick Lacrosse. Chinese automotive portal 163.com started Photoshop and did some drawings. Result is a very fine car although not a spectacular one. Still, after the many spy shots we have seen recently it seems 163 hit the mark.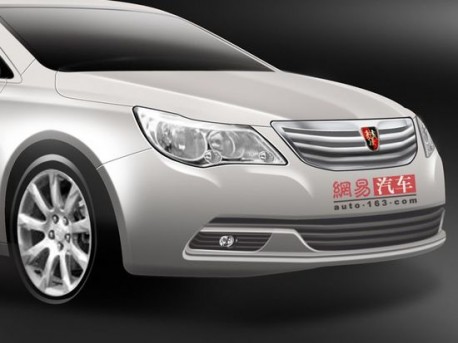 The new Roewe 750 will likely debut at the 2012 Beijing Auto Show in April next year. Engines will come from GM: 2.0, 2.4 and 2.0 turbo. However, SAIC is also working on its own range of new engines. There are two projects: NLE (New Large Engine), NSE (New Small Engine). Range: 2.0/2.0 turbo/2.4/3.0/3.6.
Transmissions will come from GM as well, but again SAIC is working on its own gearboxes: a new manual and a new dual clutch. It is however unlikely the new engines and transmissions will make it into the new 750.