The new Volkswagen Polo sedan fresh from the factory. The Polo is made in China by the Shanghai-Volkswagen joint venture. The new Polo sedan is a much bigger car than the previous one, length grows by a whopping 33 centimeter.
Interesting news: the Polo platform will likely be used for a successor of the Mighty Shanghai-Volkswagen Santana, the name will be: 'New Santana'. Those Germans… More news: the Polo platform will also likely be used for the upcoming small Skoda Rapid which will be made in China as well.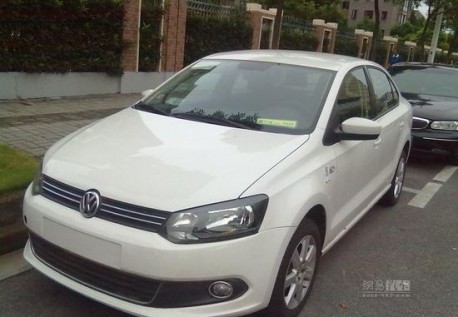 Back to the new Polo sedan. Most of the extra length goes to the rear passengers, the new Polo's wheelbase is 80mm longer than the current Polo hatchback and 90mm longer than the old Polo sedan. Space in the back is very important in China, even in small cars such as the Volkswagen Polo. Price will start around 90.000 yuan. Engines: 1.4 and 1.6.
Via: Auto.163.com.