Earlier this week we heard that the Shanghai-GM joint venture applied for patent on the Sail EV which debuted as a concept back in 2010. The Sail EV is based on the standard China-made Chevrolet Sail but with an electric motor under the bonnet.
The Sail EV however does not carry Chevrolet-badges which lead to rumors that it would be sold under a new sub-brand. Those rumors seem right, the name of the sub-brand: Sail. In Chinese: 赛欧, or Saiou. What this means for the current 'Chevrolet Sail' is unclear.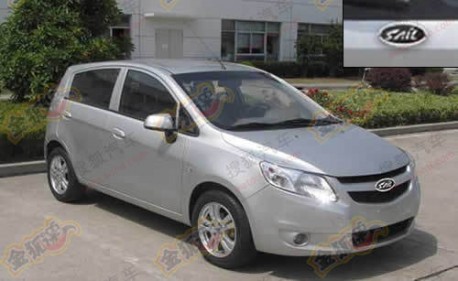 Chinese car websites are showing this picture. Obviously Photoshopped on a standard Sail and likely not right. The logo on the concept car and on the patent pictures has something of an 'S' -shape so that seems the right one.
Via: Sohu.com.