The Dartz GOLD.RUSSIAN China Edition debuted in China at the Chengdu Auto Show in September. The GOLD.RUSSIAN China Edition is a special based on the Dartz Kombat. We hear Dartz already sold 25 Kombats on the Chinese mainland. Price of the gold-edition is 9.18 million yuan or 1.44 million US dollar. One Chinese car magazine spend some time with the golden car: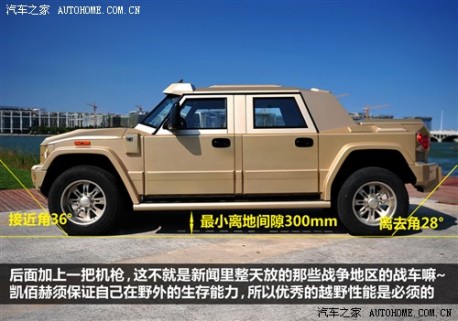 The Dartz Kombat is bullet proof, 7cm full body armor, it weighs over three tons. Power comes from a 8.0 8-cylinder engine with 456hp, good for a 240km/h top speed.
The Chinese market loved this sort of over the top vehicles. Hummer was very popular, the Benz G-class is doing well and since a few months I keep spotting huge Toyota Tundra pick up trucks in Beijing, imported directly from dealers in the States. Sure Dartz can sell 25 Kombats in such a market…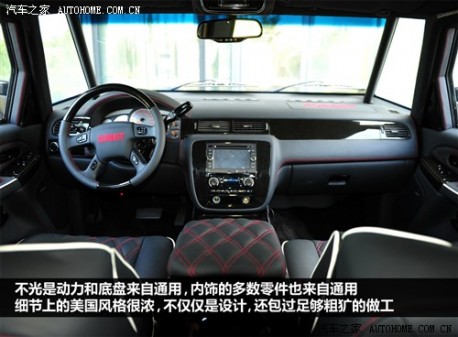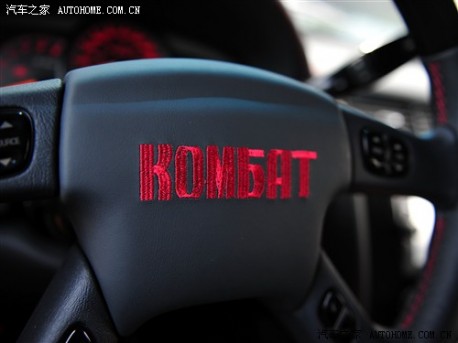 Stitching by drunk Latvian women. What a mess!, in a 1.44 $ car. Only the Chinese don't care because it is still better than in a Hummer, or a Geely.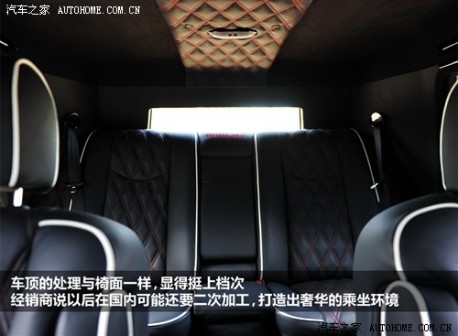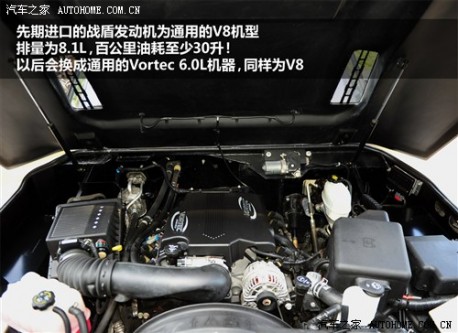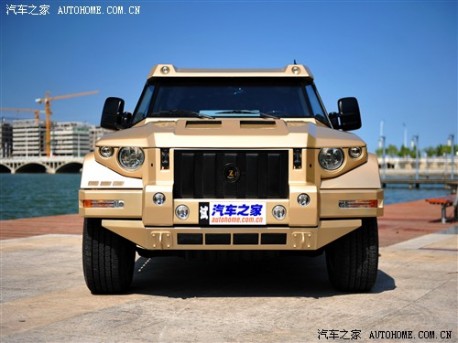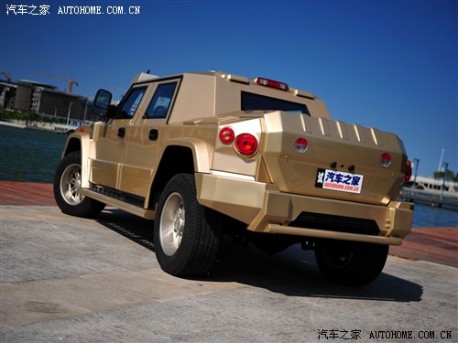 Pics via: AutoHome.