A Finnish foreign language teacher jumps into the road and uses taichi to force cars to stop at a zebra crossing for pedestrians. The man – dubbed "foreign uncle" – has been working as a language teacher in Fuzhou, Fujian province for 11 years and became frustrated with Chinese drivers failing to stop.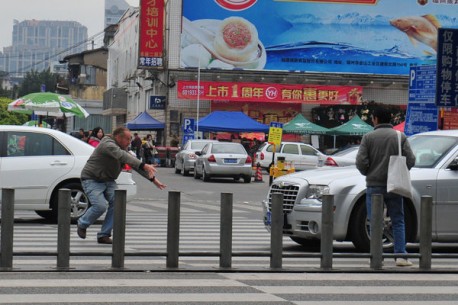 Ma Ruinan, his Chinese name, has a strong interest in the country's culture and decided to use taichi when crossing the road, like in this photo taken on Dec 12, 2011. "Taichi is so grace and deliberate," he said. "But why are Chinese drivers always in a hurry? Isn't common sense for cars to stop for pedestrians?"
[edit] foreign language teachers are by far the most frustrated foreigners living in China. Frustrated with pay, work, language, culture and loneliness. They often get mad after a couple of years, no kidding here, with many cases of drugs and alcohol abuse. Others turn their madness into kungfu or taichi, like this idiot from Finland. [/edit]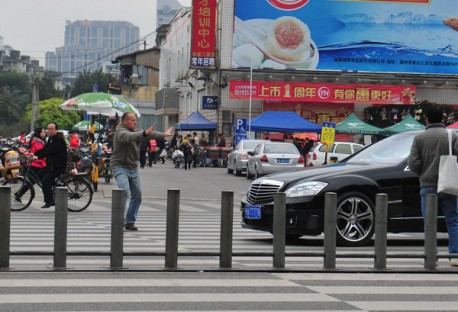 Story via: ChinaDaily.