This is the very first time we write about Joylong Automobile from Jiangsu province on this website. Therefore we say welcome. But a sweet welcome it ain't. Joylong's business are minibuses, all of them are 1:1 copies from various Toyota's. Joylong now has applied for patent, yez that is possible in China and they will get it, on a new MPV that loox exactly like the Toyota Alphard. Great work, again…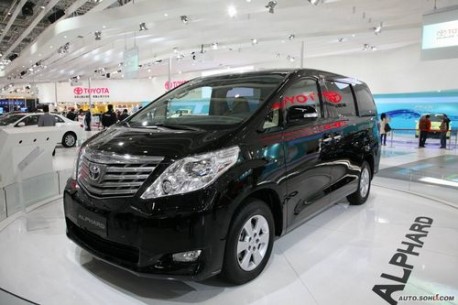 The Toyota Alphard.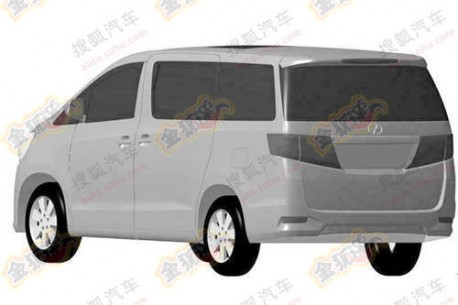 And Alphard: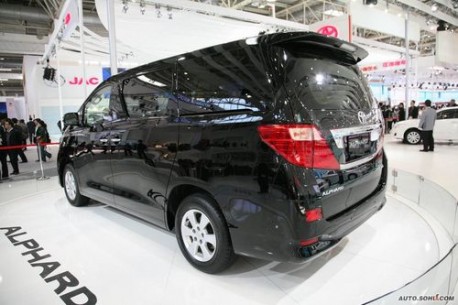 What exactly will power this copy is yet unsure. Joylong uses several engines for its other cars, including the famous Mitsubishi 2.4 that powers basically every clone-SUV/MPV/Minivan in China. They also use China-made Cummins diesel-engines and, most interesting, a clone of a China-made Toyota engine. Check all here on Joylong's website, and another Joylong's website. Madness! Here are some more Joylong-masterpieces: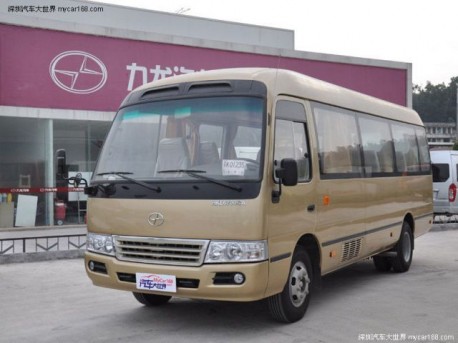 Joylong HKL6700 = Toyota Coaster.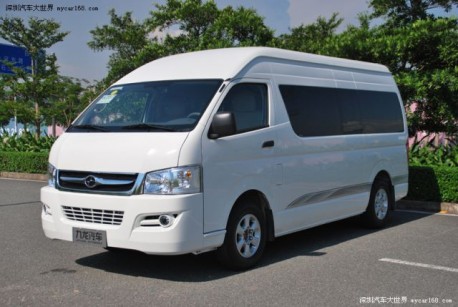 K9 = Toyota Hiace.
Patent pics via: Sohu.com.