Here we have a very interesting second hand car on offer in the great city of Liaoyang in north-eastern Liaoning province. It is the long wheelbase version of the Hongqi Shijixing, or Century Star. The Century Star was based on the Audi 100 which was by then made in China by the FAW-Volkswagen joint venture, FAW is also the owner of the Hongi (Red Flag) brand.

The standard Century Star 'number-name' was CA7202 E3, the extended version was called CA7202 E3L. Those were not just internal-factory numbers but written in full on the back of the car. The E3L was extended by some 30 centimeters, a big change indeed. The E3 length was 4890 cm, the E3L's 5206 cm. Wheelbase grew from 2687 cm to 3003 cm.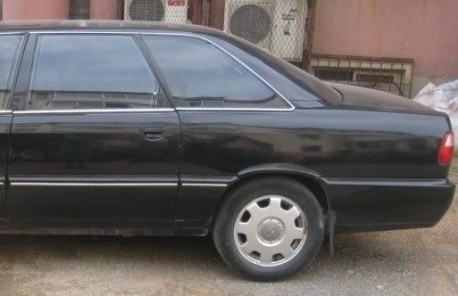 Most interesting on this extended version, there were more, was where the car was extended. Not behind the B-pillar but behind the rear doors. The doors themselves are exactly the same size on the E3 and E3L.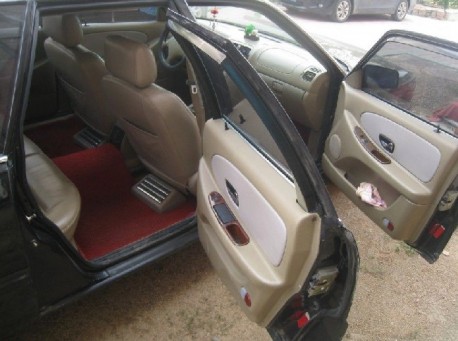 The rear bench was moved backwards and so the extra space was created. A smart solution because it saved Hongqi the money to redesign and built different sized doors. This particular example seems in a fine condition, bit dusty here and there but otherwise very clean. According to the seller is has 150.000 kilometer on the clock. Seller doesn't name a fixed price but a range; he wants between 30.000 and 50.000 yuan for it.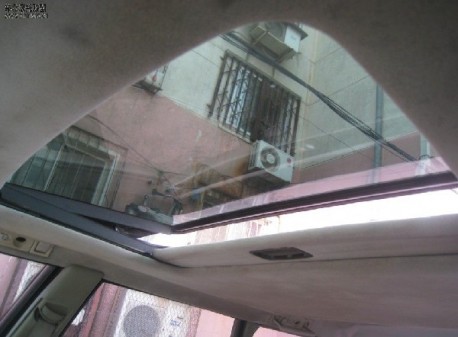 Sunroof a very nice detail, it was offered as an option.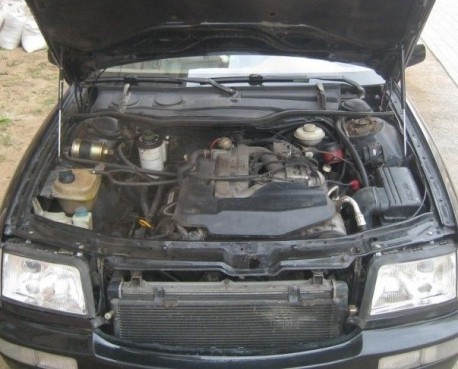 The engine is again an interesting story. It didn't come from Audi like the rest of the car but from Nissan. Hongqi wanted a cheap V6 and Audi didn't have anything like that by the time, and certainly not in China. Nissan did, they sold Hongqi their 2.0 V6 (VG20), good for 92kw and a claimed top speed for the E3L of 172 km/h.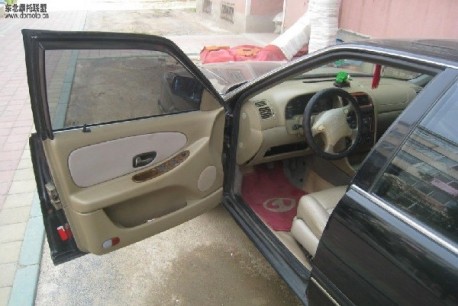 Red FAW-floormats seem original.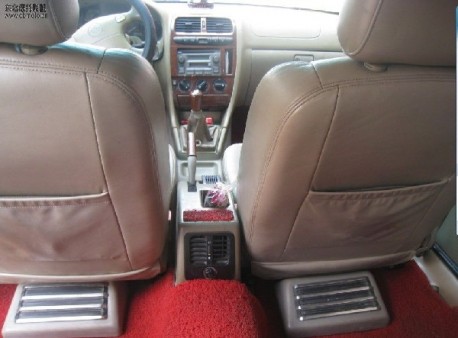 5-speed manual in this car, there was also a 4-speed automatic available. Passenger could rest his feet in comfort, great looking carpet.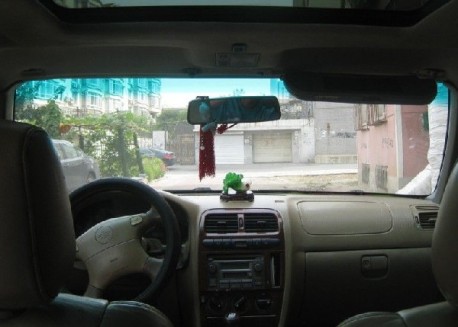 Basic dash architecture came from Audi, note the wheel, but Hongqi did its best and redesigned it a bit.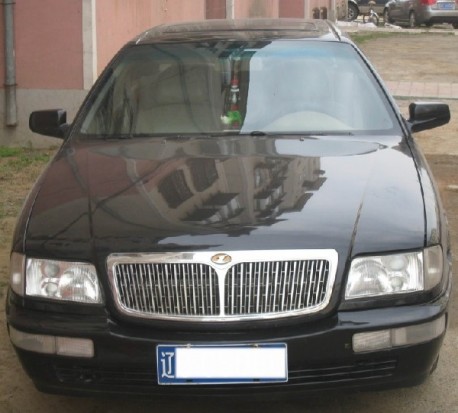 On top of the grille the '1'-logo from First Auto Works. Great car, great to have, and surely a part of China's automobile history.
Ad via: LiaoningMoto.