Here we have a very nice modified Mazda 3 sedan seen somewhere in cold Hebei Province. The Mazda 3 is made in China by the Chang'an-Mazda joint venture and the standard car is rather boring indeed. This one though, is not. Lotta wings, gold wings!, and a very low F-1 style front spoiler that seems right 'n ready to cut trough the dirty snow laying around.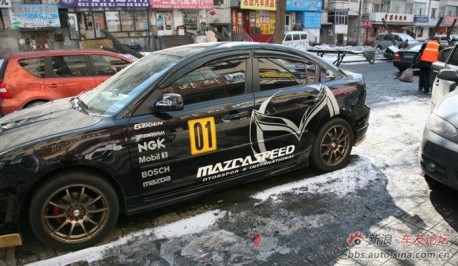 A real race car it is, list of sponsors impressive. Nice wheels.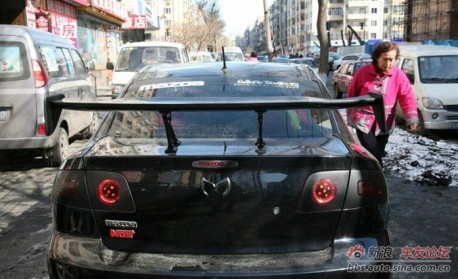 Big bad wing, granny has troubles passing by. Light are partly blacked out, a real race car doesn't need lights anyway, and light is heavy. Now for a look inside: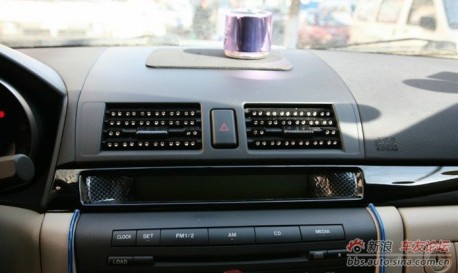 Little plastic diamonds in the air vents, yeah!, we like.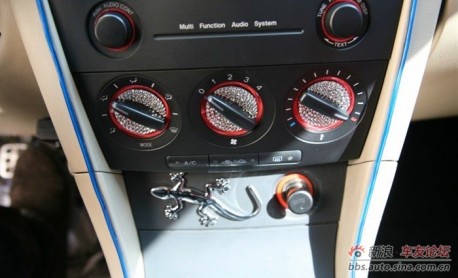 More little plastic diamonds on the airco-system, sexed up even further with pink plastic rings, yeah, we like that too!, must be great to make that baby hot!
Via: Sina.com.