This loox like an Ariel Atom but it is not. It is in fact a completely new automobile made literally from scratch by a brave Chinese man living in a shed, with some help from his five-year old daughter. An amazing work of engineering and an amazing story of will, determination and madness. Here is how it all started: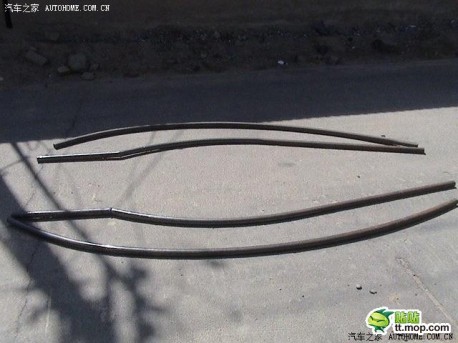 That's is, a few rusty metal bars. The artist goes to work…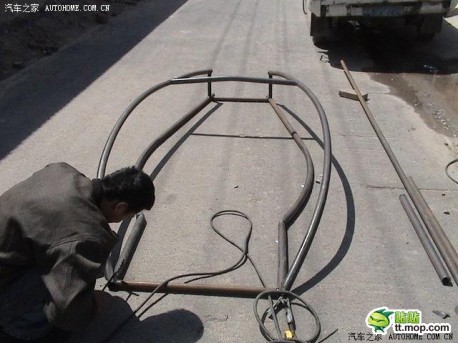 A chassis, is coming together.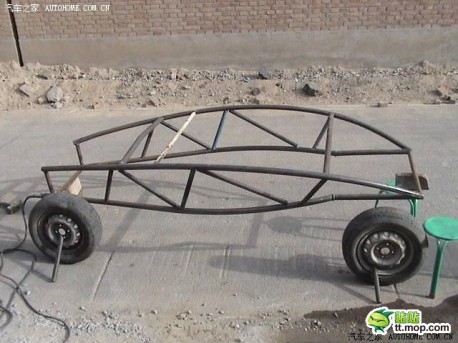 Wheels attached.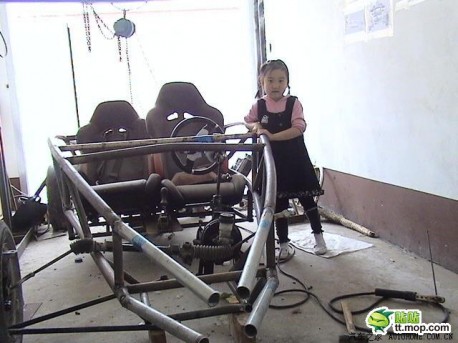 My baba works for Ariel!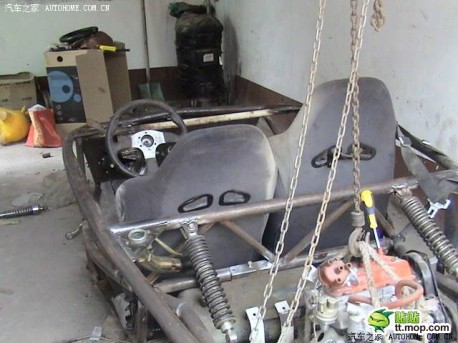 Seats in place, installing the engine, rear suspension attached to frame.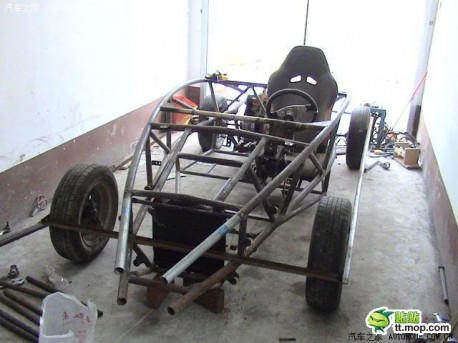 A lotta work, sometimes this or that goes wrong, one of the seats is out again, but front end is coming slowly together.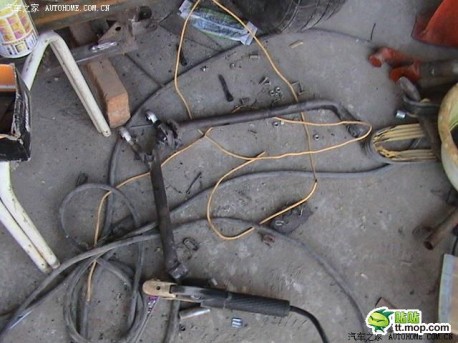 A real craftsman doesn't need many tools.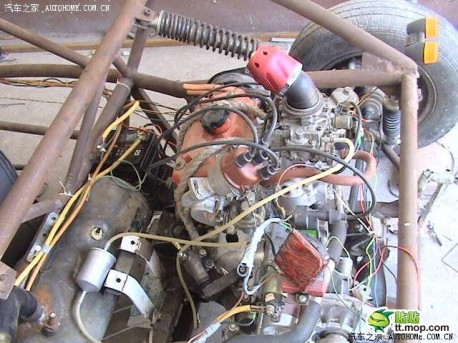 Engine comes from a Chang'an-Suzuki Alto. The Man Behind All This also looked at the engines from the FAW-Volkswagen Jetta and the Shanghai-Volkswagen Santana. All engines are well known in China for their reliability, not so much for horsepower. In the end, the Suzuki GX600 engine won the day. An honor, I would say.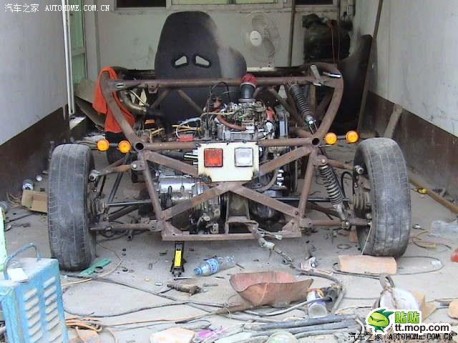 The necessary lights installed.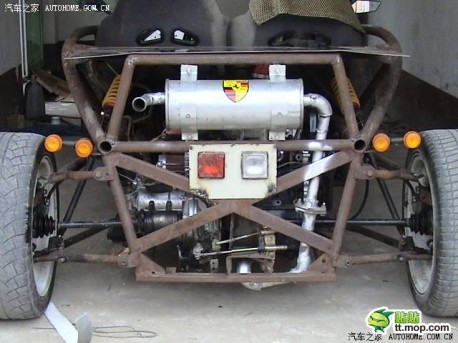 Waddaf**k is that Porsche sticker doing on the exhaust system? This is a true madman-genius at work indeed…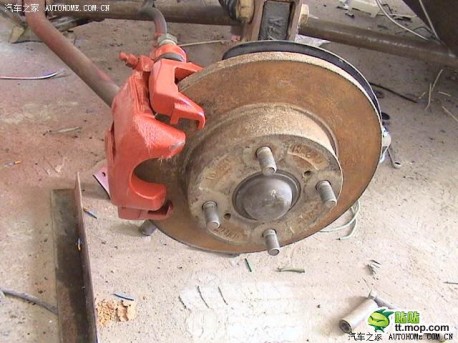 The faster the car, the bigger the brakes must be.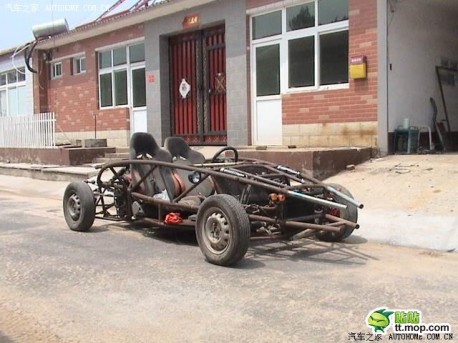 First time out, ain't she beautiful? Now those panels: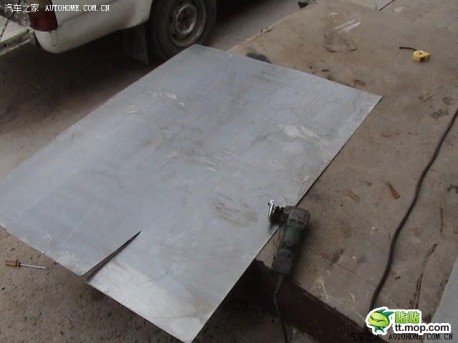 Some cheapy sheet metal is all it takes.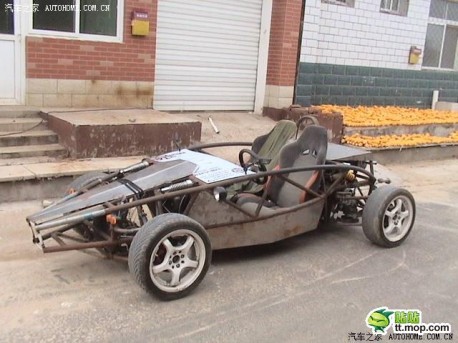 White alloys.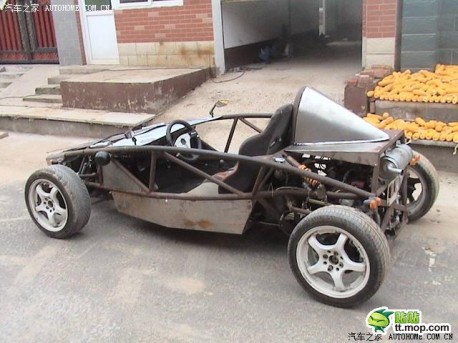 Air intake is actually completely fake, it's all metal under there, but one has to say close to the original. Note maize drying on the right, behind car, we are in the countryside…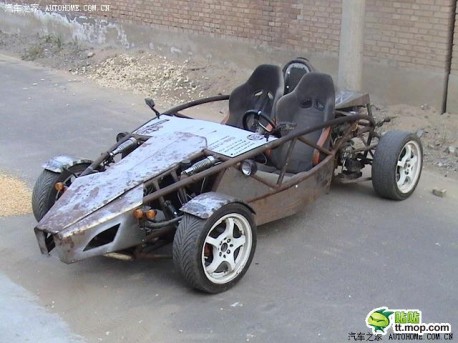 Front starts to look like it.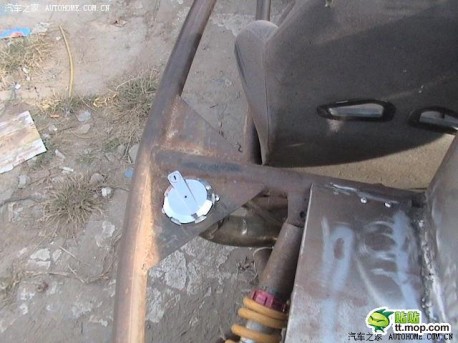 Fill 'r up, please!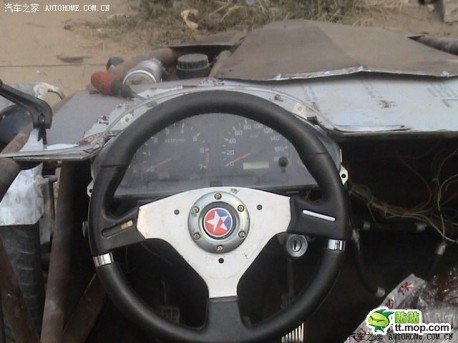 Dash from an old Alto as well.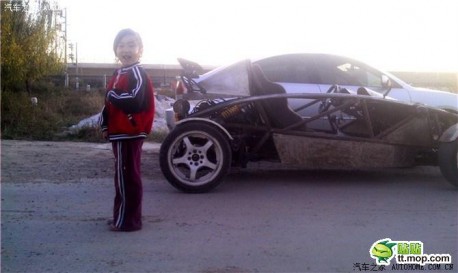 My baba works for Ariel!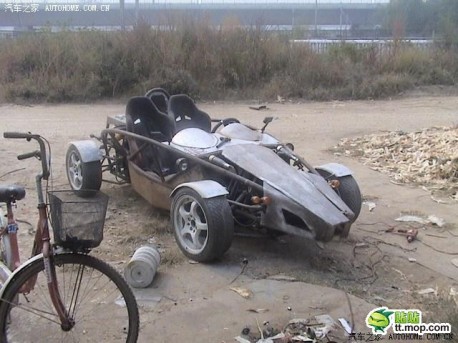 Sure faster than that bicycle.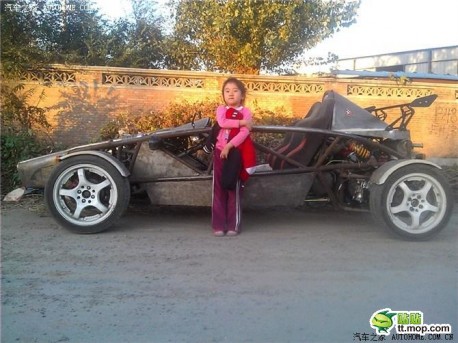 My baba works for Ariel! Kid really proud.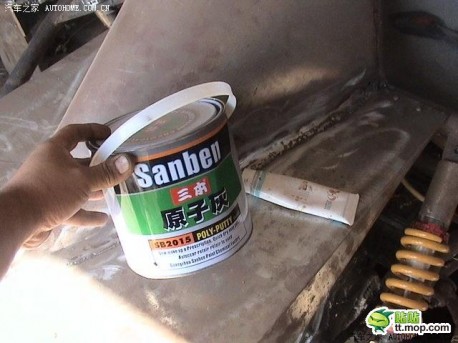 All done, mechanics are sound. Now paint the damn thing!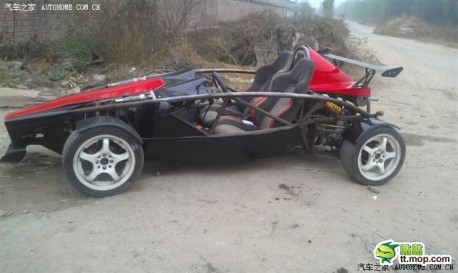 Yez, it is an Ariel Atom.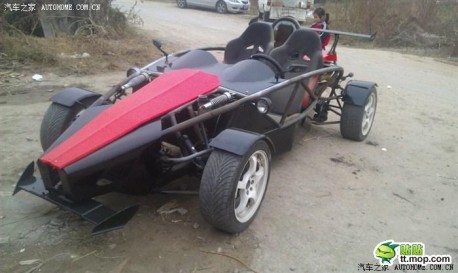 And here we are, the genius Did It. Altogether more that one year hard work, countless hours, sleepless nights. Is it really a coincidence we don't see the man's wife on any of the pictures? Sure it is not, she is probably long gone with a guy working in real estate. But a real automan doesn't care, he continues his project, whatever worlds fall apart.
Specs, yez no kidding we have, as claimed by The Man: 0-100 km/h: 10 seconds. 60km/h – 0 km/h breaking distance: 10 meters. Engine displacement: 0.8 liter. Engine horse power: 40. Weight: 550 kg.
All true or not all true, a true masterpiece this Chinese Ariel Atom is. Let us be silent for a second, respect…
Pics via: MOP.com. 谢谢朋友们!