The Kia Qianlima, best translated as 'Long Distance Race Horse', was a small sedan made in China by the Dongfeng-Yueda-Kia joint venture from 2003 until 2006. The Qianlima was based on the Hyundai Excel (X3), made in South Korea from 1998 until 2000. The Qianlima was a cheap, reliable and fine car, but not a car that made the heart go much faster. One Qianlima owner in Beijing made things much better!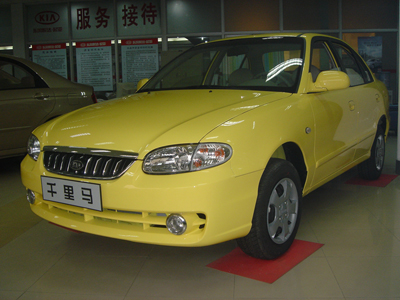 The standard Qianlima. It was available with two engines: a 1.3 with 83hp and a 1.6 with 104hp. Price started at 65.800 yuan and ended at 91.800 yuan (2006).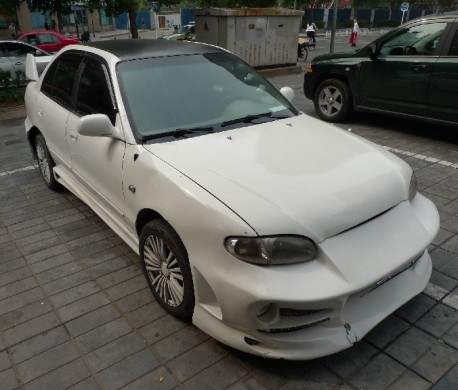 I found this beauty right in my own street, parked next to a bank. It seems the owner wanted to change his Qianlima into a Mitsubishi Lancer EVO. Nice work, great bodykit, especially the part under the grille.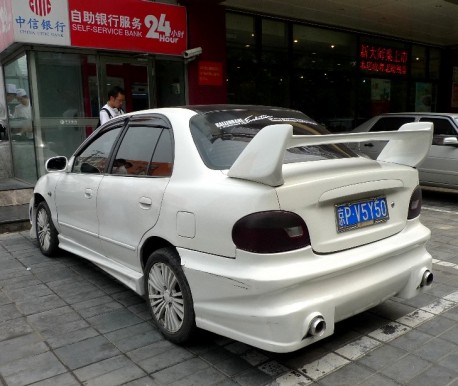 Much more plastic at the back. Big wing, double exhaust pipes. Must go like a horse from hell!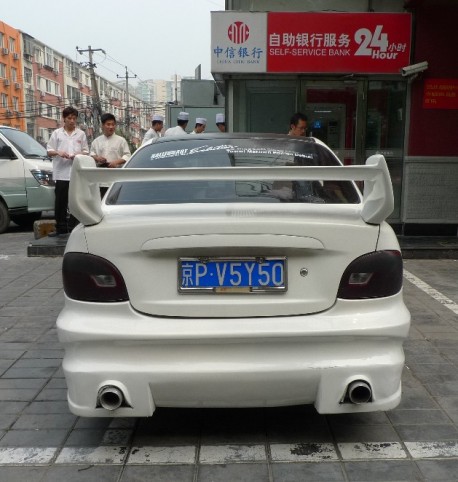 Compare with standard Qianlima: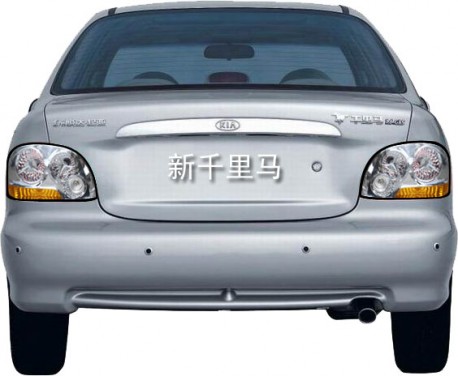 Yeah.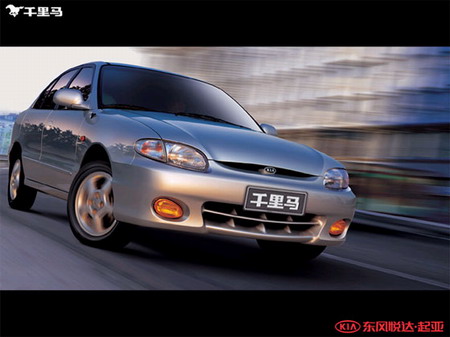 Factory pic from the Dongfeng-Yueda-Kia Qianlima. Note horse-shaped logo on the upper-left.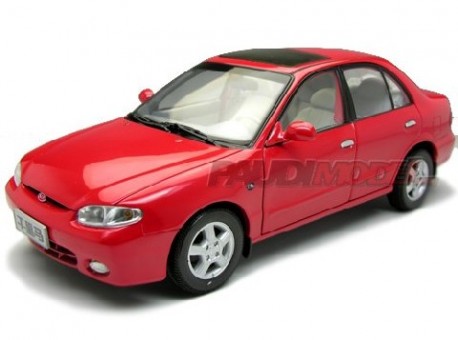 If you are a fan on the Kia Qianlima you can buy this nice 1:18 at Paudi (not a sponsor, yet(?)), for 90 US dollar.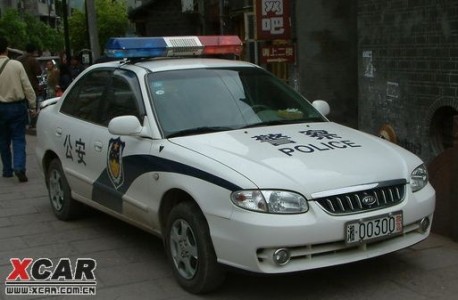 Found me a Kia Qianlima police car.