Downsizing is the magic word these days. Smaller cars with smaller engines, the horror! One crazy fool however agreed and made himself a mini-Jeep, seen here on a parking lot in the great 'n windy city of Hohhot in Inner Mongolia province.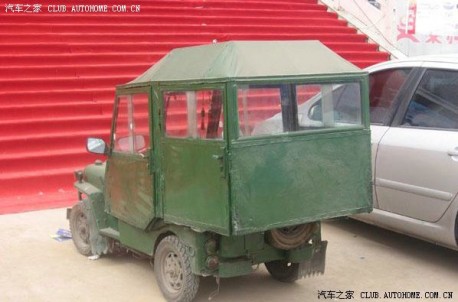 It seems big enough for two persons, one up front and one in the back. It is probably based on some small farming vehicle. Engine likely from a motorcycle. No License-plates but it does have a correct spare tire. Must have been a lotta work to make. Details are all very good, without the roof it would look just like a Willys.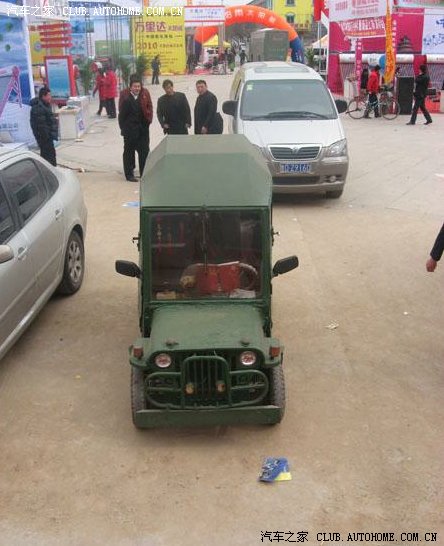 Go ahead, the locals are laughing too.
Via: Autohome.