Spy shots from the Audi RS5. Audi doesn't sell many high-performance cars on the China car market yet. BMW and Mercedes-Benz started only a few years ago with importing the M-series and AMG-series. Audi, as a real member of the Volkswagen imperium, waited and watched…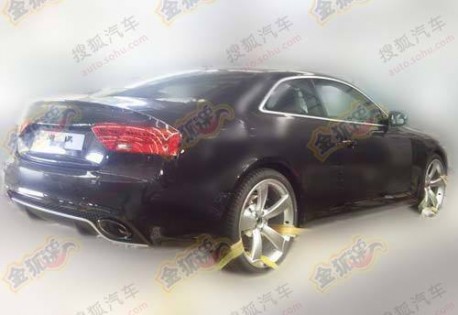 The BMW M3 and Mercedes C63 AMG became a huge success, no matter how much money was asked. The M5 and E65 AMG didn't fare so well, it seemed the Chinese market liked its sportsedans small.
Audi took notice, came of its waiting ass and decided to bring the RS5 Coupe to China as an import. The S5, S4 and RS4 will follow as well. The invasion will start at the Beijing Auto Show in April. BMW and Benz, take care…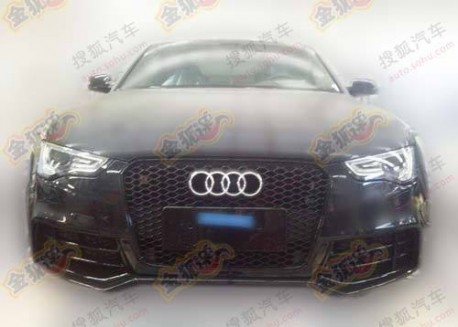 The Audi RS5 is powered by a 4.2 V8 which poops out 450hp and 430nm, 0-100 is gone in 4.6 seconds. Top speed is 250 km/h, or around 280 km/h if you pay a little bit more to remove the limiter.
Via: Sohu.com.