While doing some research on my story about the very rare China-made Peugeot 504 pickup truck I met a car even more special; the Dongfeng-branded Citroen ZX pickup truck. The Citroen ZX was made in China by the Dongfeng-PSA joint venture, they made the ZX for the Chinese car market, called 'Fukang' in China. They also made a rare 'Dongfeng-Citroen'-branded Fukang van.
Partner Dongfeng thought just a van was not enough and they decided to make a four-door pickup version of the van, branded as 'Dongfeng', and that is the car you see on these pics.History, so far, doesn't tell whether PSA liked the initiative…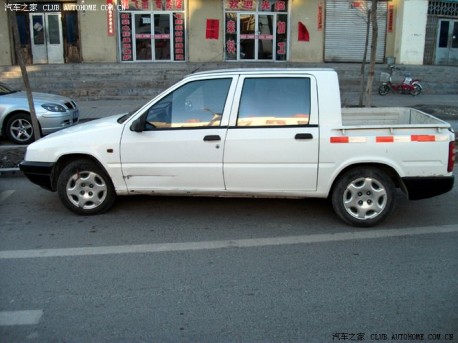 Production of the Dongfeng-Citroen van started in 1996. Dongfeng pick-up on pic however seems based on a more recent Fukang, likely the 2000-model. According to my sources power came from a 1.4 four-cylinder. Smallest engine for the Fukang-series was a 1.6. Dongfeng, knowing PSA wouldn't like the pickup truck, probably used another engine.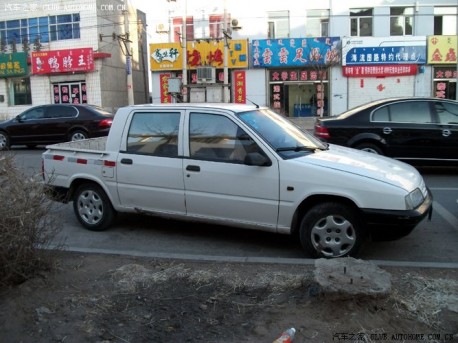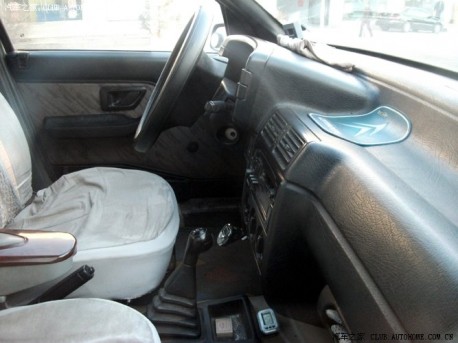 Interior as in the Fukang, note Citroen plaid above the center console.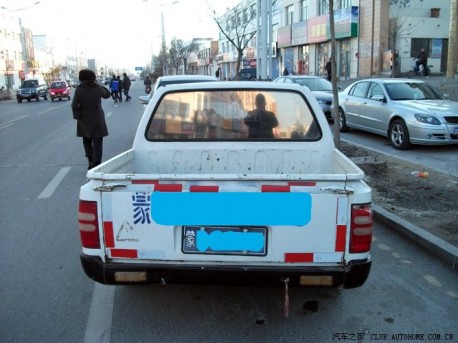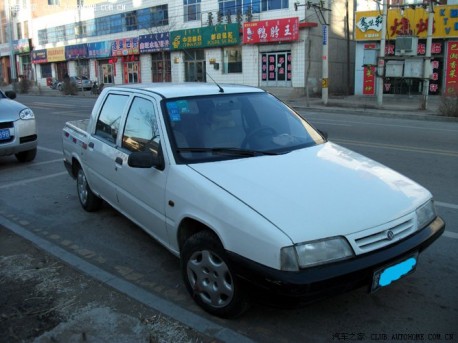 Note Dongfeng-logo on the grille.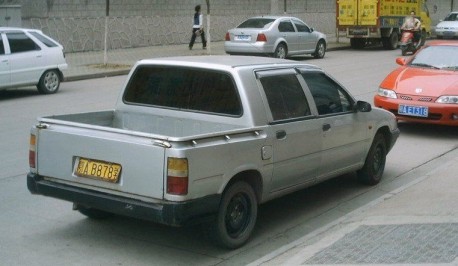 An older example. Nose-to-nose the Geely Meirenbao, China's first sportscar.