Here we have another spectacular Bentley from China, this time a matte-black Bentley Continental Supersports. No wrap this one, it was painted this way on good old Crewe. Earlier on we saw a Benley Continental in chrome, a Continental in pink, a Supersports in gold and another matte-black Continental.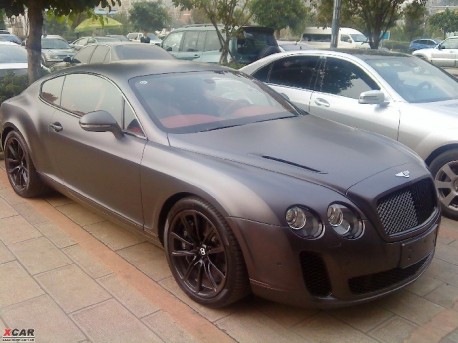 Bentley is doing very well in China. The brand sold more cars in China than in the UK in 2011, the first time to happen so. Best selling car on the Chinese market is by far the Continental, followed by the Flying Spur, the Mulsanne comes in third and far far behind. Bentley sales in China would likely double the moment Bentley finally brings an SUV to the market.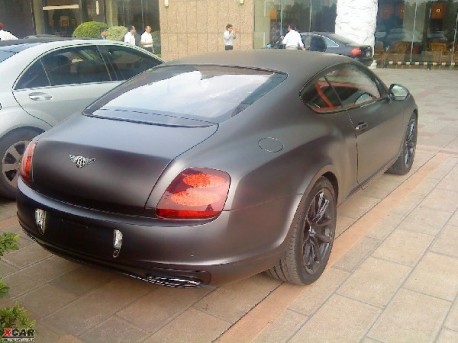 The Continental Supersports is powered by the now famous 6.0 W12, in SS configuration good for 621hp and 800nm, giving the massive machine a 329km/ top speed.
Pics via: Xcar.