The Beijing Auto B80VJ (aka B80V) is a new mid-sized SUV that will debut, probably as a concept, at the Beijing Auto Show in April. The B80VJ loox like a clone from the Mercedes-Benz G-class and is likely based on the platform of the Beijing Auto Works Qishi S12 which is based on the good old Beijing-Jeep Cherokee that was made in China by the Beijing-Jeep joint venture.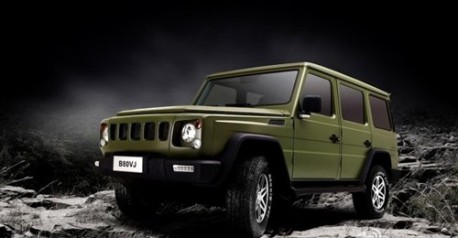 An earlier rendering from the B80VJ. Some Chinese sources say the B80V is meant for the civilian market and the B80VJ for the military, could make sense, the Chinese army already has some experience with the Cherokee.
The B80 is the second Benz-clone by Beijing Auto, earlier on they did the Mercedes-Benz B-class for the BC301 which by la way still didn't make it to the market. Beijing Auto and Benz are otherwise good friends, the Beijing-Benz joint venture makes the C-class, E-class and soon the GLK-class for the Chinese market.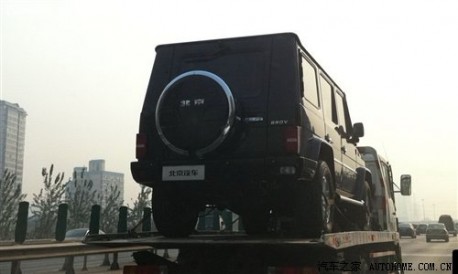 Earlier spy shot from a very naked Beijing Auto B80V on a flatbed.
Via: Autohome.