Pictures of wedding cars causing a massive traffic jam on a square in front of the Taizhou municipal government buildings in the great city of Taizhou in Zhejiang Province. It happened on January 30, the 8th day of the Chinese New Year. Because 8 is a lucky number in China many couples will get married on that particular day.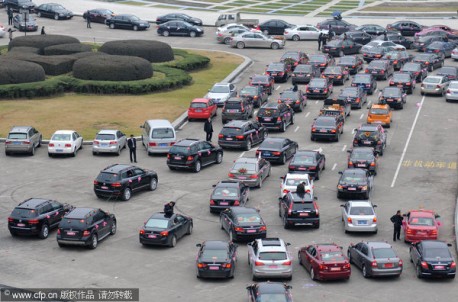 The square was congested with hundreds of wedding cars, it is a custom for Taizhou citizens to drive their motorcade a few laps around the square on their wedding day for good luck. Getting married indeed, is not something done alone…
Cameraman lost his designated bride.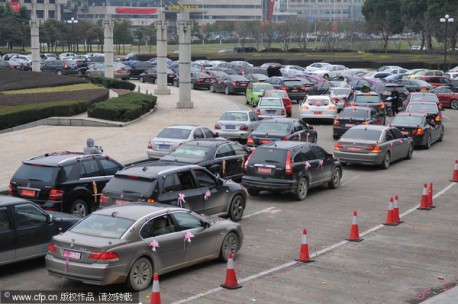 Via: ChinaDaily.