Today in history a very special Chinese car. This is the Zhonghua Sedan, made from 1985 until 1987 in the great city of Shenzhen in Guangdong Province. The most special feature: the Zhonghua's body was made entirely of plastic. (this Zhonghua should not be confused with the other one; Zhonghua (Brilliance) from Shenyang).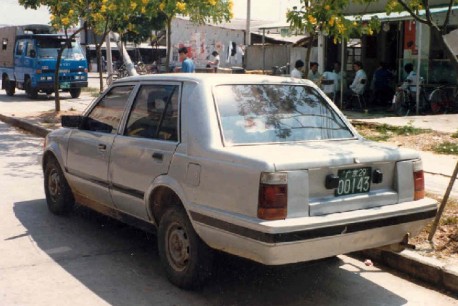 The Zhonghua Sedan, as it was simply called, was made by the Shenzhen China Motor Corporation. President and designer of the Zhonghua Sedan was Tang Jinsheng. The Zhonghua was based on the platform of the Tianjin-Xiali which was a licensed China-made copy of the Daihatsu Charade. Power came from the Charade's 0.8 three-cylinder. The Zhonghua Sedan debuted in 1985.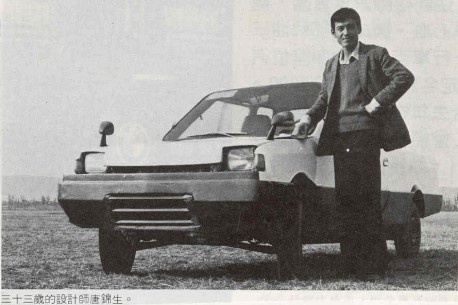 Tang Jinsheng with an early Zhonghua prototype, 1985.
The project however, never really took off. Mr. Tang failed to get government permission to sell the Zhonghua nation-wide. He did get local permission from the city of Shenzhen, but this meant the cars couldn't legally drive outside the city limit. No wonder it all ended only two years later.
Mr. Tang, likely disappointed, went to the US on an invitation by General Motors (!!) who was interested in Tang's knowledge about using plastics for cars. He became quite a famous scientist in the US, specialized in composite materials. He managed to save some money and returned to China in 1992, this time to Beijing, where he founded the 'China Motor Corporation".
Things went much more smoothly than in Shenzhen thanks to his new 'famous US scientist'-status. His new factory started making Zhonghua cars again, made from plastic again, based on the Xiali again, and in the end this Zhonghua became a very successful taxi in Beijing in the 1990's. More on that one later, now back to the first Zhonghua!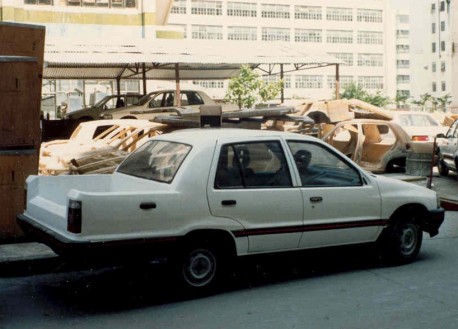 In late 1986 Zhonghua started the development of a more modern sedan and a pick-up truck. Both cars where based on the Tianjin Xiali and for this one Zhonghua used the Xiali's design as well. It was no rebadge however, see the plastic body-frames in the background which were made by Shenzhen China Motor Corporation. Car on pic was the pick-up. This 'second series' of the original Zhonghua sadly never made it out of the factory at all.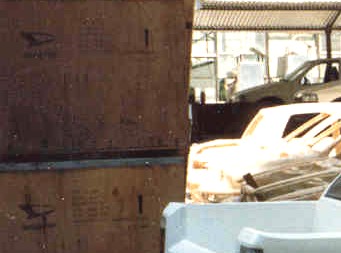 Note Daihatsu-logo on crate, likely engines, shipped from Tianjin.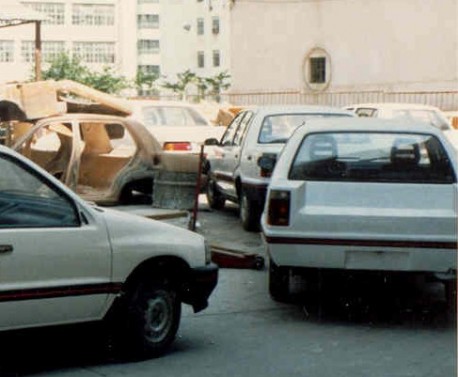 Many cars, many bodies, parked on the factory's parking lot.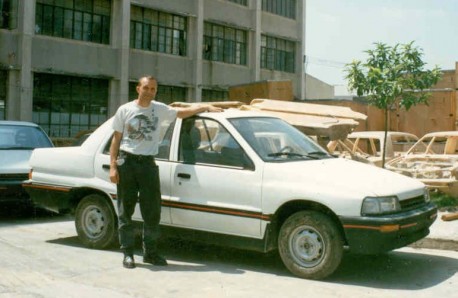 The second-series Zhonghua sedan. Standing next to car the Great Automobile Explorer Erik Van Ingen Schenau from ChineseCars.net who traveled to Shenzhen in the late 1980's to visit the Zhonghua factory. He took all the pics in this article.
Later on more on the adventures of Mr. Tang Jinshen!