Time now for a very strange vehicle from China. This is the Jinan-Fumin 'Elderly Vehicle' Elderly as in old people, who can drive this sorta small cars in China without a driving license. This particular example was covered under a thick layer of dust which could mean the elderly in question moved to the big islands in the sky, or to Hainan.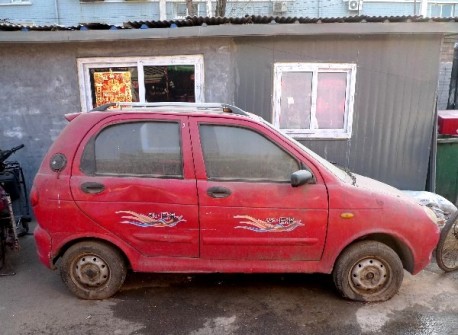 Design-wise this Jinan-Fumin is inspired by the Chery QQ. Power comes from a small-motorcycle engine, top speed can legally be no more than 40km/h, which actually seems a bit too fast to me, with those mad old people all over the place today… No kidding here, since China is becoming richer more elderly can nowadays afford an 'elderly vehicle', the ride 'm on the bicycle path, on the pavement, in between, and where not? Be careful…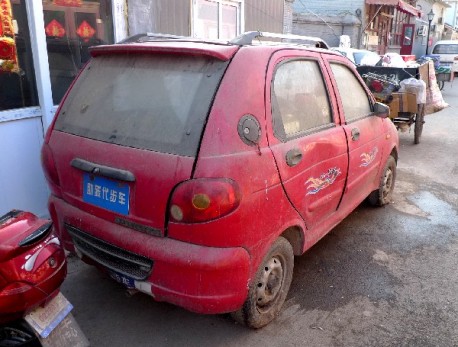 Plate writes 'elderly vehicle' so police won't dare to stop it. The Jinan-Fumin Elderly Vehicle was made by the Jinan-Fumin Automotive Corporation from the great city of Jinan in Shandong Province. 'Was' I say because the company seems dead, website doesn't work and I can't find any recent price information. Comparable cars however cost around 2500 yuan, or almost 400 USD.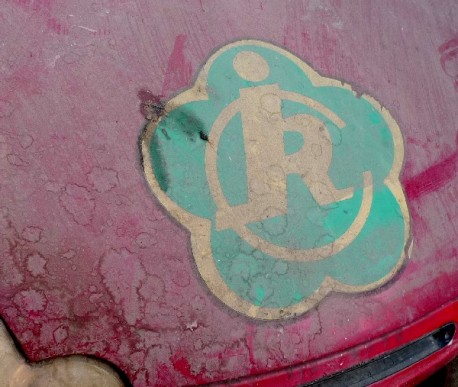 Logo on bonnet very cool, grandpa will digg that.