Here we have a very special car from China. It is a pickup truck based on the China-made last-gen Audi A6 (see a black example in the background). There is only one, based on a then brand-new car, seen back in 2009 at a FAW-Volkswagen dealer in the great city of Jingxian in Anhui Province.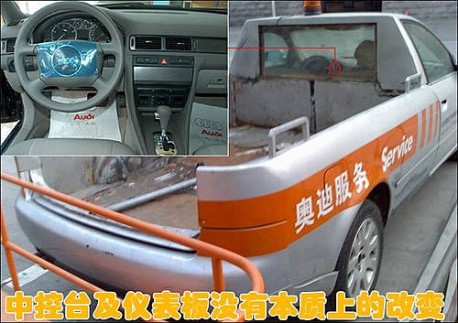 The Audi A6 pickup truck was used for 'service' in the dealer's area. Why it was made in the first place is not sure. It was so new it even had the 'Audi A6' dealer plates still on it, and protective plastic on the dashboard. It seems likely that it was damaged somehow and that the dealer decided to make something very cool.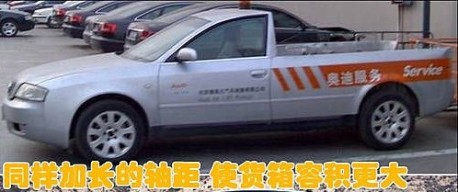 The old Audi A6 was made by the FAW-Volkswagen joint venture. Power came from a 1.8 turbo or a 2.4. This first-gen China-made A6 wasn't stretched yet like the current A6L and soon to be launched 3th-gen A6L.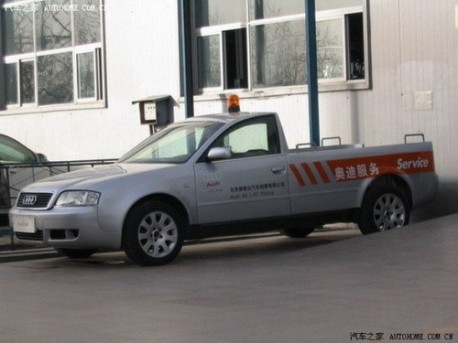 Well, a nice idea, a big bed and it doesn't look bad at all. What is Audi waiting for?
Via: 360che.com.