Here we have by far the most extreme car in the Extreme Tuning from China-series until now. This mighty machine is based on a four-door last-gen Mazda 3 sedan but except for the front it is completely gone. Off went the roof, out went two doors. In came the Lambo-doors, a fat body kit and a a space ship full of speakers.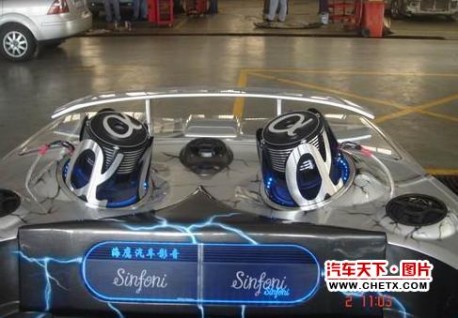 Speakers!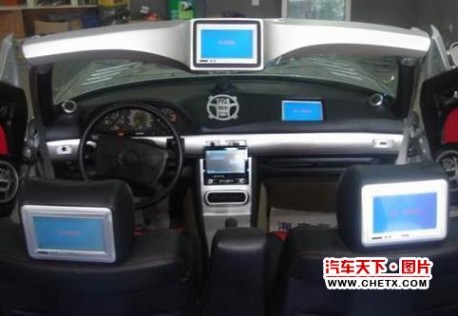 This fine car lives in the great city if Cixi in Zhejiang Province, work took about two years. But it sure paid off, this strange Mazda 3 is nowadays very famous in Cixi and was displayed on several very local auto shows!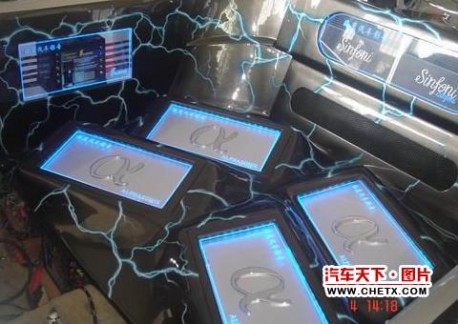 More screens = a better sound, we all know.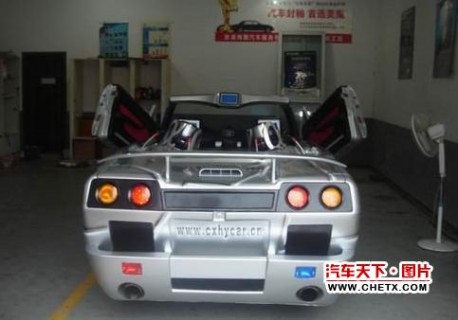 The back loox like a Lamborghini Diablo, a popular inspiration for automen in China.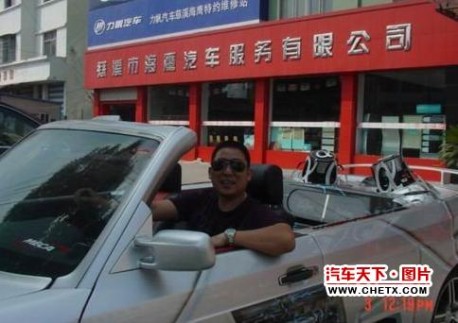 The Man. We don't know his name but he is a true Cixian Hero.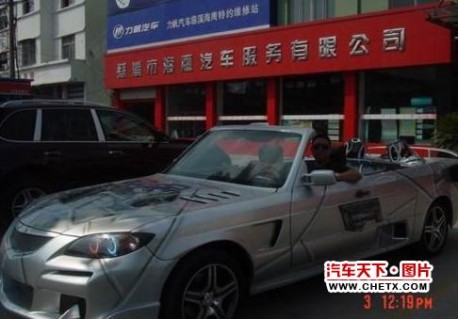 Almost Benz SLS-like in proportions.
Via: Chetx.com.