Here we have the maniac Lamborghini Murcielago LP670-4 SV parked in an underground parking lot in the great city of Shenzhen in Guangdong Province. This fine yellow Lamborghini lives in exactly the same place as one supercar even more special; the Aston Martin One-77.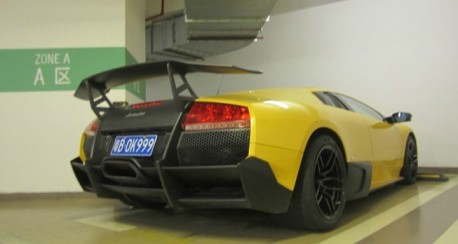 This Murcielago however is still an extremely rare machine. The original production plan of the ultimate Murciélago was limited to 350 cars. There was also a Chinese market-only 'Lamborghini Murcielago LP 670-4 SuperVeloce China Limited Edition' of which only 12 were made.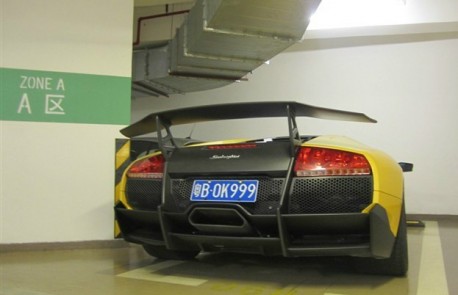 The LP670-4 SV is powered by a 6.5 liter V12 that poops out 670hp and 660nm. Weight was reduced by 100kg. Top speed was 336km/h with the standard 'Aeropack wing', like the car here on hand, or 343km/h with an optional smaller wing.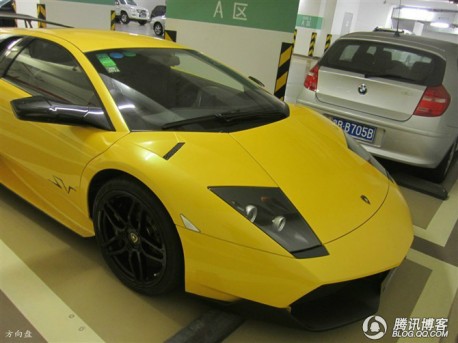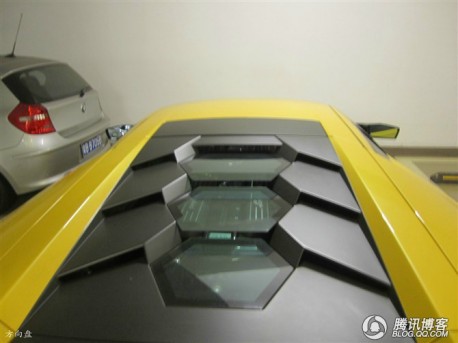 Engine cover exclusive for SV.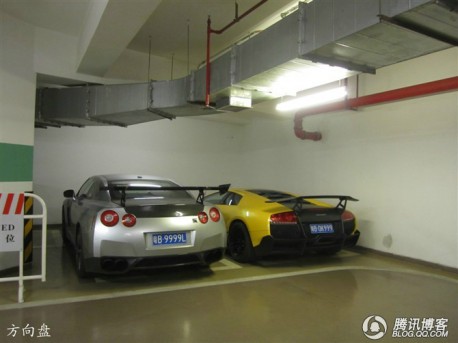 At another time, with a friend from Japan.
Via: QQ.com.