New spy shots from the upcoming Beijing Auto C70G sedan, based on the old Saab 9-5. Beijing Auto bought the rights for the old 9-5 and 9-3 plus the 2.0 and 2.3 turbo engines in 2009 from GM. Beijing Auto has been struggling ever since to get those cars to the Chinese market. The B70G will finally debut at the Beijing Auto Show in April. However, it still won't be a final production car meaning they didn't get very far since 2010…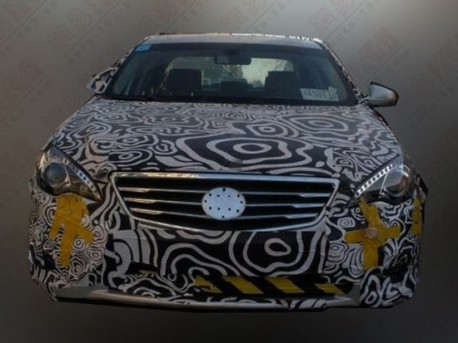 But on the other hand, this C70G has been spotted testing so many times that something must be under development. It ain't at easy as it looks. Beijing Auto bought the rights, the tooling and the engine but no factory. Setting one up takes a while. In the mean time however, design of the 9-5 and 9-3 has become very dated. Beijing Auto will try to hide that by a new front with fancy led lights but the overall design is vintage Saab 9-5.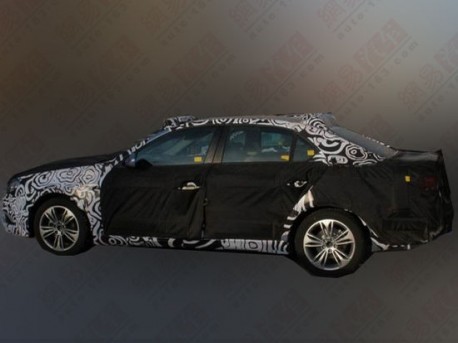 Alloys are new, look good. The C70G will be powered by the 2.3 turbo, which is a bit dated as well.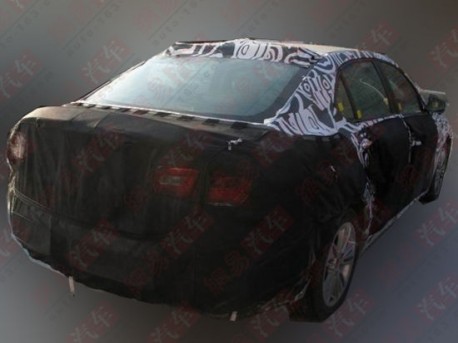 Well, sure a nice thing for Saab-fans to know that the brand's DNA is alive somewhere!
Via: 163.com.