Another new sedan from Chang'an Automotive. This is the C401, based on the old Mazda 3 that was made by the Chang'an-Mazda joint venture. Cars indeed, do never die in China. Chang'an didn't bother to change much, gluing a new logo on the nose was all they did.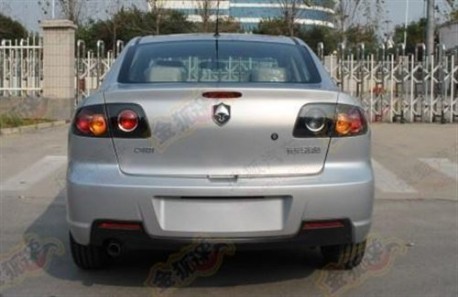 The Chang'an C401 will debut on the China car market in July. Only engine is a 1.6 with 79kw. Price will be low, base model will start around 80.000 yuan.
The old Mazda 3 is still in production as well, now called 'Mazda 3 Classic', the C401 will be made on the same production line. The new Chang'an-Mazda 3 sedan debuted at the Chengdu Auto Show in September last year, the new Mazda 3 hatchback debuted at the Guangzhou Auto Show in December.
Via: Sohu.