Here we have a great example of smart thinking. A road cleaner in the great city of Dangyang in Hubei Province came up with a brilliant device to make his work a bit easier. He attached 16 brooms to an iron rotor at the rear of the vehicle, when driving the brooms will move automatically and clean the road quickly.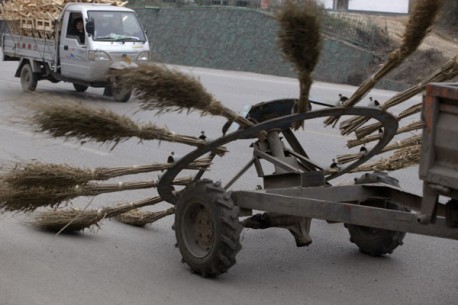 Local residents of Dangyang however didn't really like the idea. They claim the brooms merely blow around dust to different parts of the road instead of really cleaning it. Well, I guess it depends, on the weather and such, how fast the truck drives. Any anyway and how, you can't argue with a genius!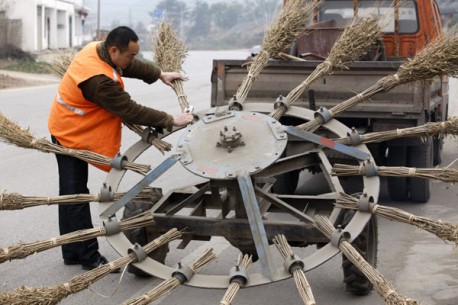 The great man at work, adjusting one of the brooms. It might all look easy, but it ain't…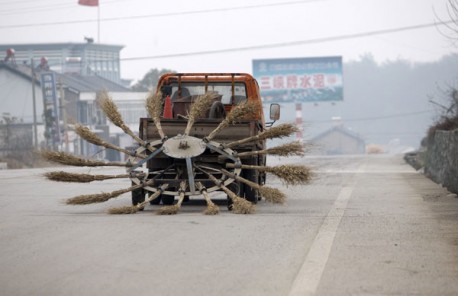 Road loox very clean to me.
Via: ChinaDaily.