One of the very most special Ferrari's in the world just popped up again at a Ferrari event in Shanghai. This one-off China-special Ferrari 599 GTB Fiorano was hand painted by the famous Chinese artist Lu Hao in October 2009. It was sold at an auction in Shanghai in November 2009 for 1.77 million US dollar to an anonymous collector. The car went into hiding and wasn't seen anymore, until now.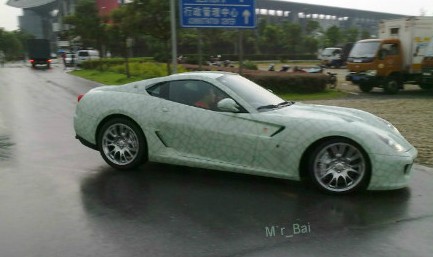 From Ferrari's press realease at the time: The very special exterior finish draws inspiration from Ge Kiln porcelain of the Song Dynasty. Lu Hao has blended traditional design elements with Ferrari's innovative styling to create a truly unique vehicle using a 'cracked' glaze pattern which is elegantly colored, with clearly defined cracks etched at different depths.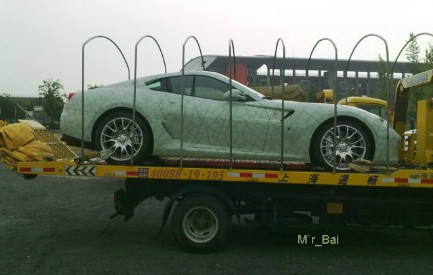 This exclusive car follows the announcement in September of a small series of specially-designed 599 GTB Fiorano China Limited Edition models which won wide acclaim.
The one-off incorporates a number of the features of the China Limited Edition cars, a very limited series of less than a dozen cars finished in two-tone Rosso Fuoco with silver roof and characterised by unique Chinese design elements.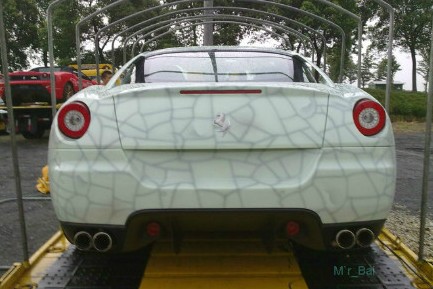 Via: Weibo, Autoblog.com, Worldcarfans.