A very subtle customized Brilliance BS6 seen here in Beijing. The fine car has an all-new front that clearly reminds of the mad German tuner Asma. The rest of the body has been taken care for as well, with side skirts, a crap load of stickers, blacked-out alloys and a big wing on the back.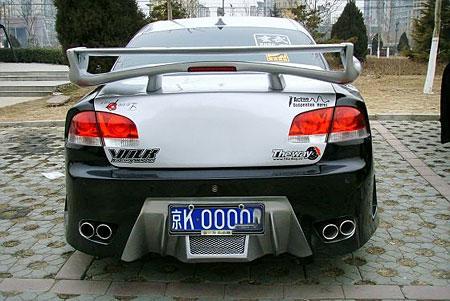 Four exhaust pipes and a diffuser. Plate has a lotta zero's, that wasn't a cheap one, but if you make your car this good the plate needs to stand out as well. Even better things going on inside: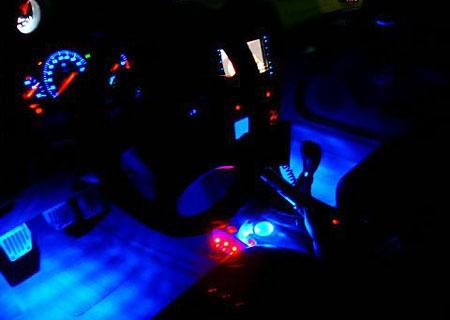 Very blue for safe driving at night.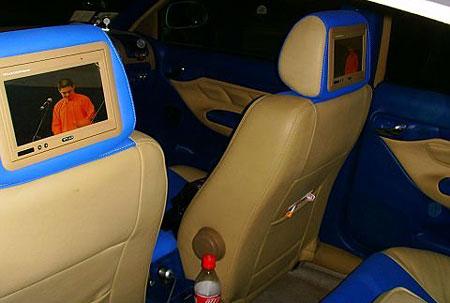 The owner must be a blue man, blue he likes, blue on the seats, on the doors and even around the televisions which seem to show a Chinese blues artist performing.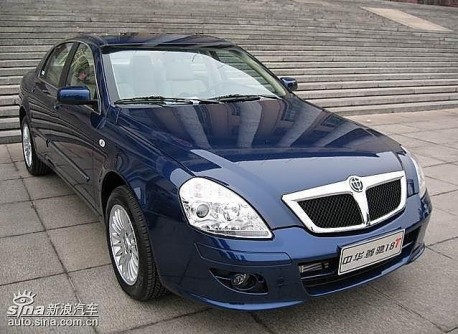 Standard Brilliance BS6. Power comes from a 1.8 turbo with 125kw and 235nm. Price starts at 127.800 yuan and ends at 249.800 yuan. Earlier on we saw another modified BS6 that thought it was a BMW…
Pics via: HoopChina.