A very yellow last-gen Porsche Boxter with Lambo-doors, seen this morning at the '17th Beijing Automotive Trade Fair' (link) in the capital. The conversion was done by a local customizing company and this fine car was for sale for a hefty 1.28 million yuan, or 203.000 USD. It was registred in 2001 and has the 3.4 under the bonnet. Lotta money indeed, but a truly special motorcar…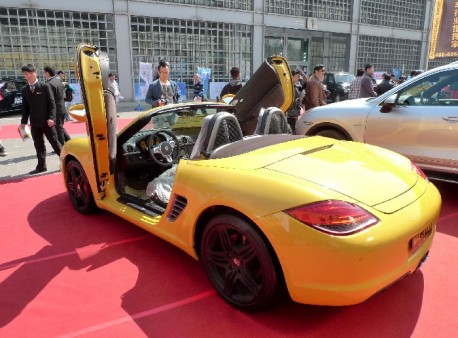 Interior seemed unchanged, except for the kinky plastic seat covers.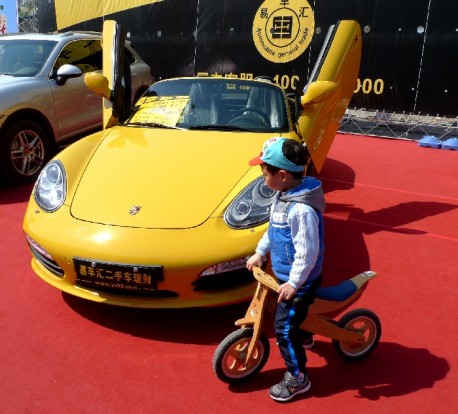 Kid will buy one later.