Parked next to a hotel not far from my home in Beijing, this is the mad Wald Mercedes-Benz C-class Black Bison Edition. Good name! Wald is a tuner from Japan, doing everything from Rolls-Royce to Nissan. The Black Bison Edition was born in 2008 and is based 0n the C63 AMG.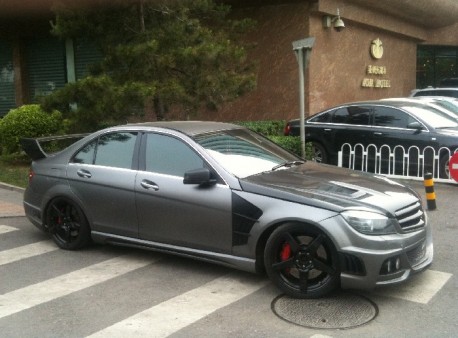 Wald didn't change the engine, they thought 480hp enough, but added crap loads if extra plastic and carbon-fiber parts, including a massive DTM-style wing on the back. The result is very impressive, this machines screams speed and sure the limiter is gone so top speed should be some 280km/h.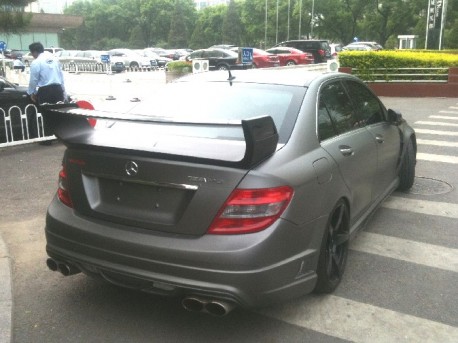 How this brilliant piece of Japanese tuning art came landed in Beijing is not sure, Wald doesn't have any dealers on the Chinese mainland yet. They have one in Hong Kong but cars there drive on the wrong side of the road. The owner probably ordered it in Japan directly which must have been very expensive, but heck that wing is worth all da money in the world!