A very rare car for China, seen here in the capital Beijing. This is the Dodge Stealth sportsmachine, strangely with Chrysler badges on the bonnet and on the back. The Dodge Stealth was never officially sold on the Chinese car market.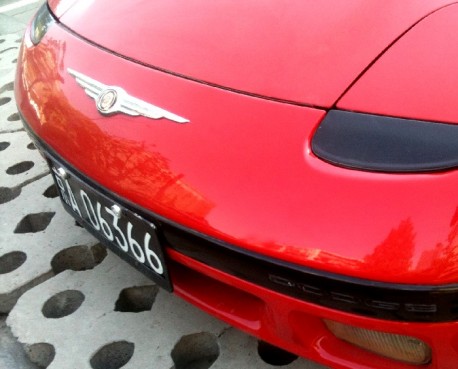 This particular car has black plates, meaning it belongs to a foreign company which until the late 1990's could import cars for their employees. This is likely how this fine red Stealth flew into China.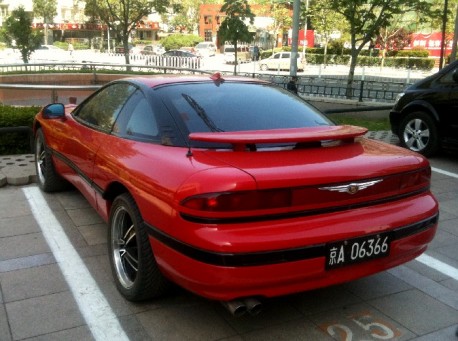 The Dodge Stealth was basically a rebadged Mitsubishi 3000GT, which was called Mitsubishi GTO in Japan. Cars looked identical except for the badges and some minor details. Engines were the same as well except for one; the US-bound Stealth started its life with a rather poor 160hp V6. It was replaced soon by a 220hp V6 and a very hot 300hp twin-turbocharged V6 in the Dodge Stealth R/T. All engines were made by Mitsibishi. The Dodge Stealth was imported from 1991 until 1996, the Mitsubishi 3000GT was made from 1999 until 2001.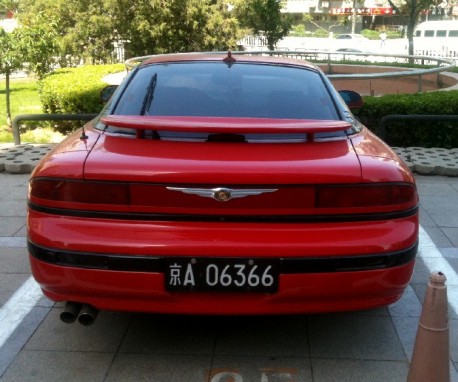 Great car, good Japanese American cooperation!