Here we have another fine Supercar Wedding in China, where the happy couple and their friends celebrate by bringing out their super cars for a parade. Today we are in the great city of Tangshan, rich by coal, in Hebei Province. All cars have a fake flower on the bonnet and well-wish stickers over their license plates. This is all-right with police, a wedding day should be a happy day, since much misery is on its way. Well, not yet, because the super cars are here! First pic a very bling Lamborghini Gallardo.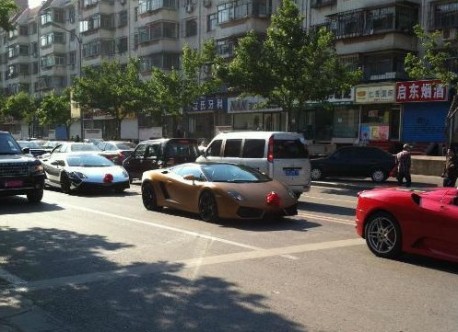 The supercar weddings have been criticized in the Chinese press. Some say it is all about showing off wealth instead of celebrating a marriage. Some say it gives a bad example to the young. Others say China still counts zillions who can not afford a decent bicycle and that flashing super cars is therefore wrong.  I guess all are right a bit but fortunately the supercar weddings have continued so far.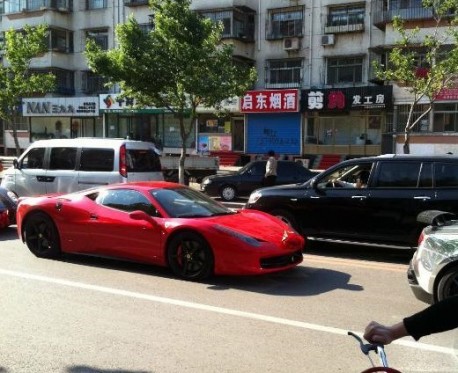 Ferrari 458 with blacked-out wheels.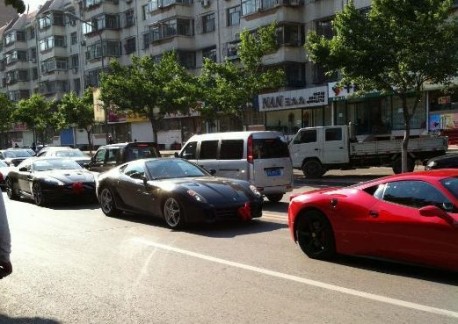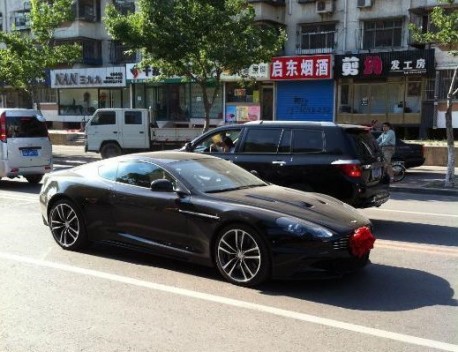 Aston Martin DB9. Not flashy enough…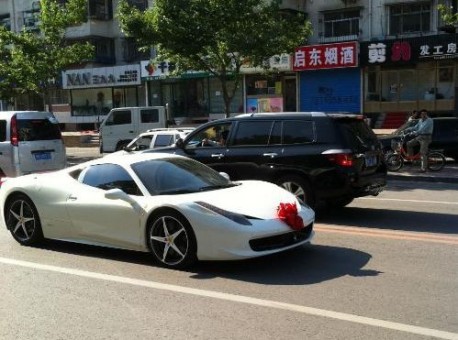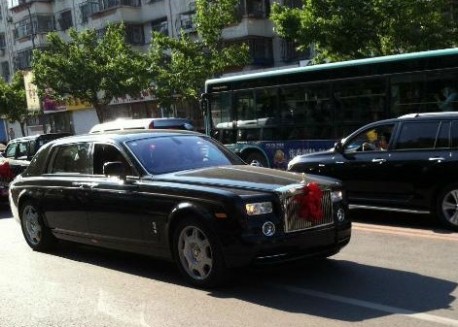 The Happy Couple in a Rolls-Royce, as is indeed the habit in China.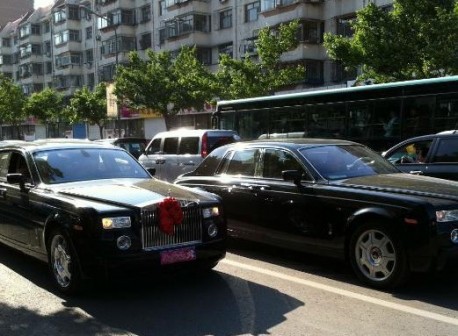 The family.
That's in from Tangshan, more Supercar Weddings soon later…
Pics via: MOP.