The new Hongqi H7 debuted in April on the Beijing Auto Show. At the time however nobody was allowed to look inside, the four H7's at the show had their doors locked and Hongqi-staff simply refused to open them. Fortunately I found a fine Hongqi H7 at a police equipment show in Beijing last week and this time the doors were wide open.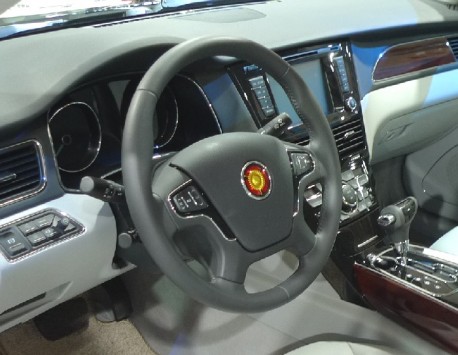 When looking closely I could kinda understand why Hongqi was so secretive at the Beijing Auto Show. The materials used in the H7 are just not good enough. The plastic and wood loox cheap and it just isn't very well put together. This is a car that has to compete with the Audi A6, BMW 5, Benz E and Volvo S80…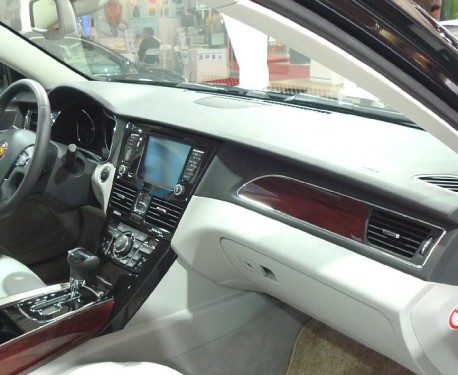 The Hongqi H7 is based on the Toyota Crown that is made in China by the FAW-Toyota joint venture, FAW is also the owner of the Hongqi brand. Engines: FAW's own 2.0 turbo and Toyota's 2.5 V5 and 3.0 V6. Earlier on we heard the H7 would be launched on the Chinese car market in July. New reports however indicate it will be launched in October. Maybe they need more time to finish the interior?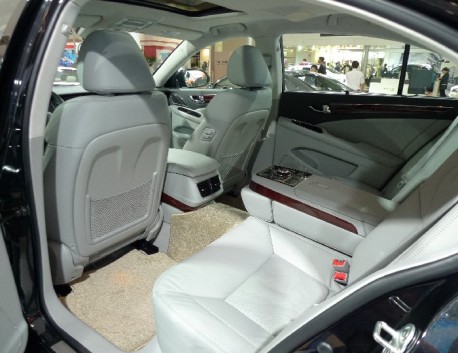 Enough leg room but again not very well made. Look at the carpet for example, how it is draped around the middle tunnel, which is also very high, thanks to the ancient Crown-design. This particular H7 was a very basic 2.0, no fancy screens or anything else that could be called a luxury. The H7 was at the police exhibition because FAW hopes to sell many H7's to local-government agencies,  whose fleet managers go to this kind of exhibitions to shop for police cars.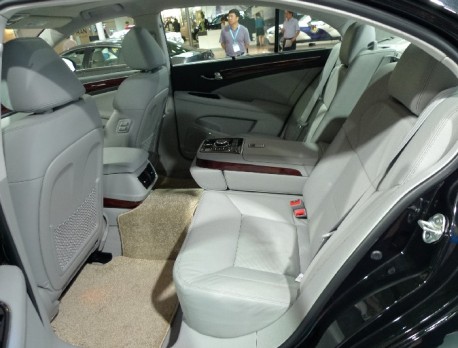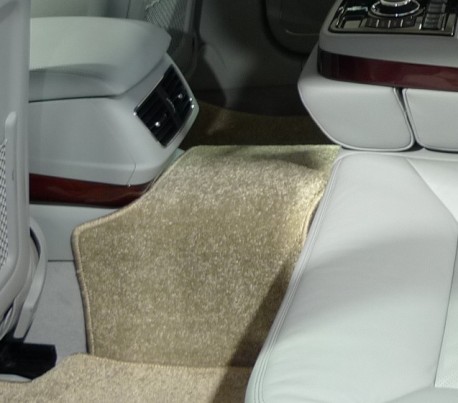 Bad…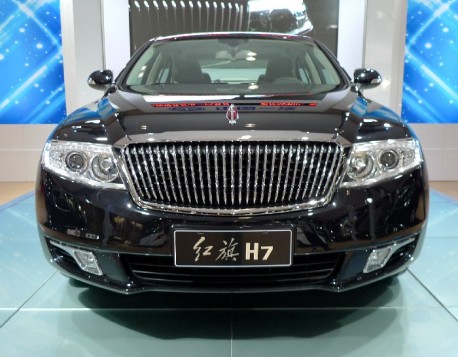 … but the grill is very good.