Yesterday I went to the 'China International Exhibition on Police Equipment' in Beijing, also known as 'China Police 2012'. There were a lotta guns, armored vehicles and other things to annoy protesters. More on all that later, we start today with the police cars. Not real police cars, yet, but cars that the various auto makers hope to sell to the Chinese police. On the fist pic the new Citroen c-Quatre (C4) sedan.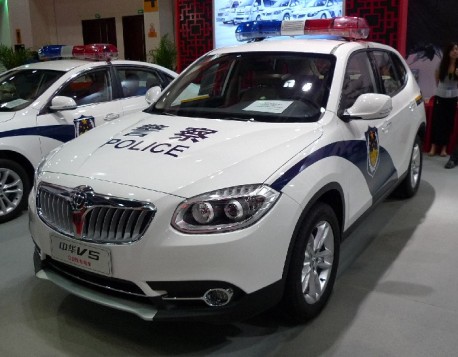 Brilliance V5. Bit too round for a police car, need to more aggressive!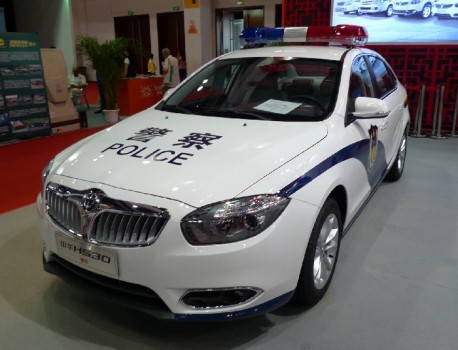 Brilliance H530, will do fine on the highway.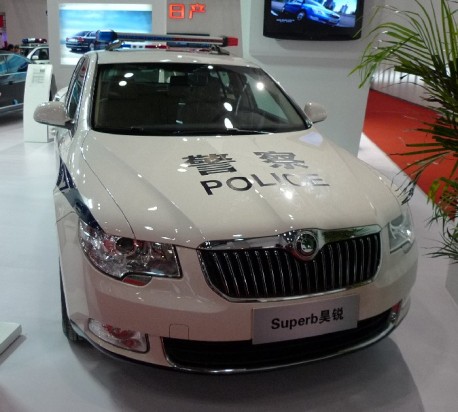 Skoda Superb. Lot of headroom for criminals on the bench in the back.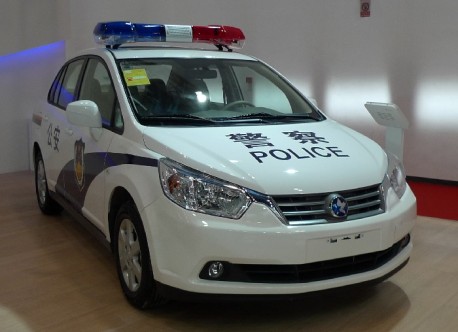 Dongfeng-Nissan Venucia D50. Old Tiida, no copper wants to be seen in that.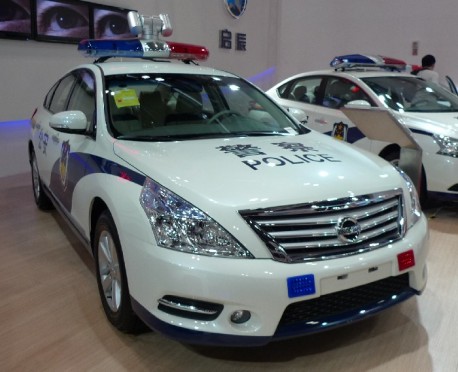 Nissan Teana. bit too limo-lie, and at the same time really cramped in the back, I know, I tried.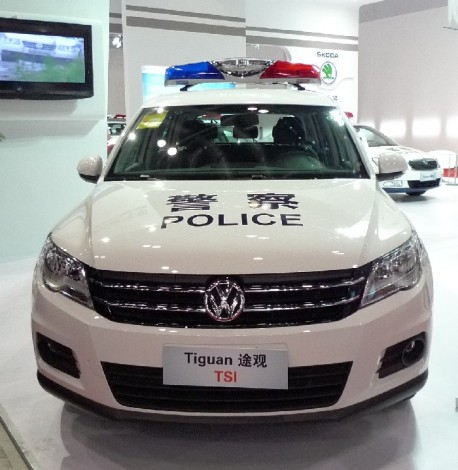 Volkswagen Tiguan. Impressive enough.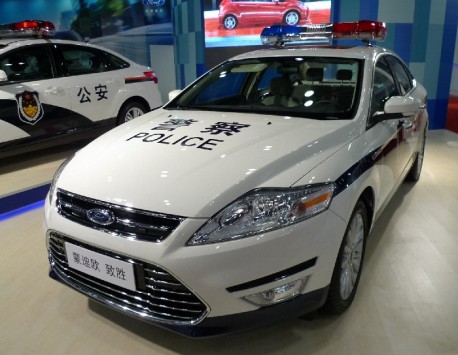 Ford Mondeo. Will eat criminals alive.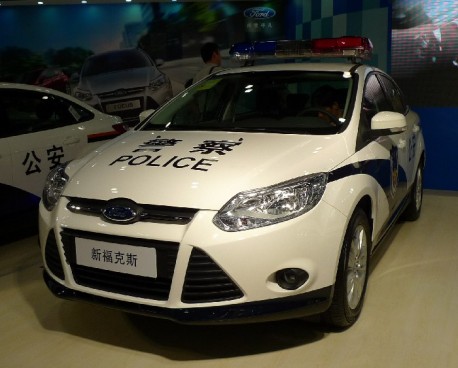 New Ford Focus sedan.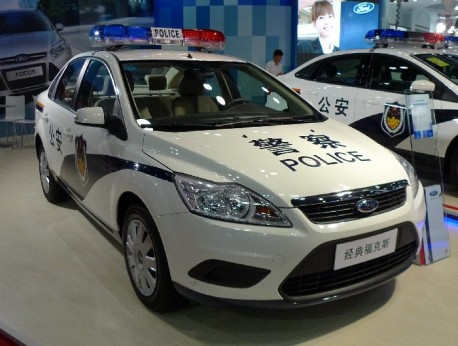 Old Ford Focus sedan, continues in China as the 'Focus Classic'.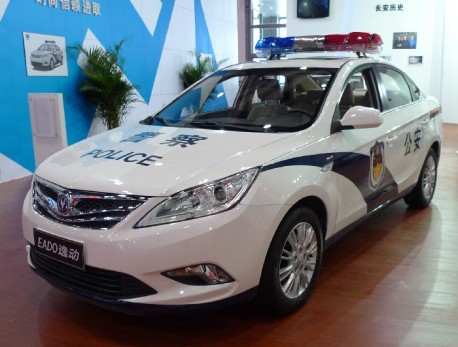 Chang'an Eado. Far too stylish! Criminals will laugh at it.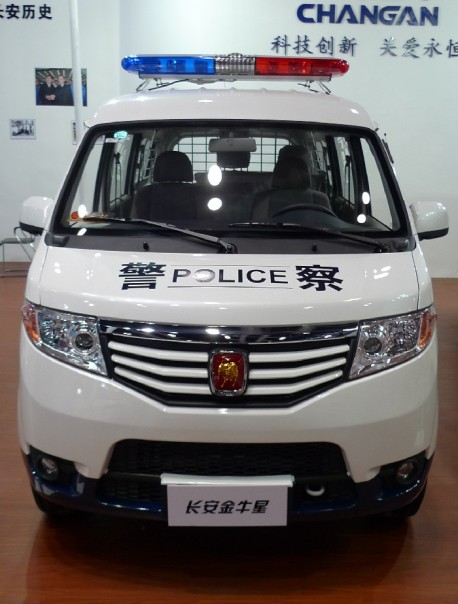 Chang'an Jinniuxing. Very good. Can seat six coppers and gear. Not for high-speed chases. Check logo: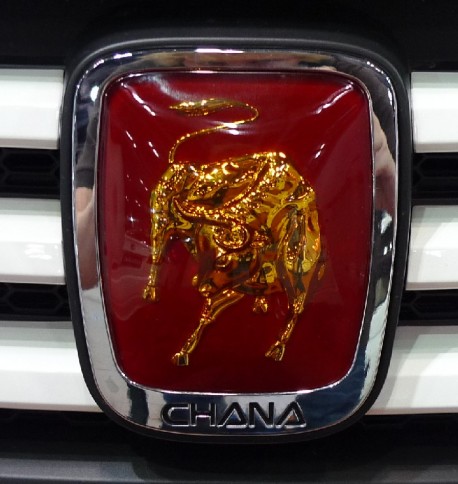 If that doesn't scare the bad guys…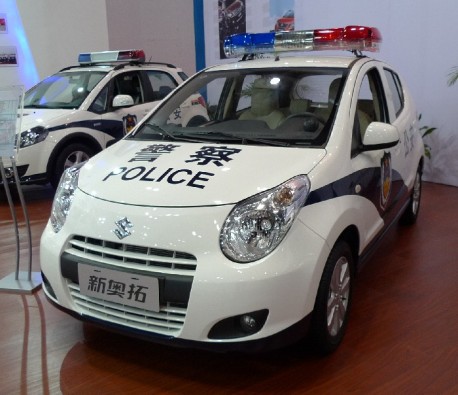 Chang'an-Suzuki Alto. Will do fine in parks and other public places, to scare the children off the grass. Nothing more.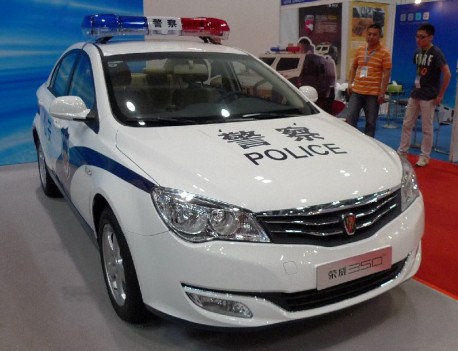 Roewe 350. Well, not yes and not no. Will do, but no copper nor criminal will get excited.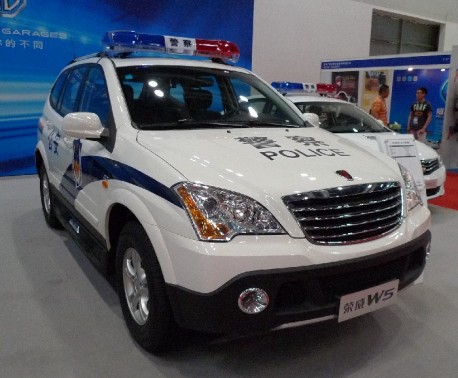 Roewe W5. Good. Old rebadged Ssangyong with even older engines. But it won't break.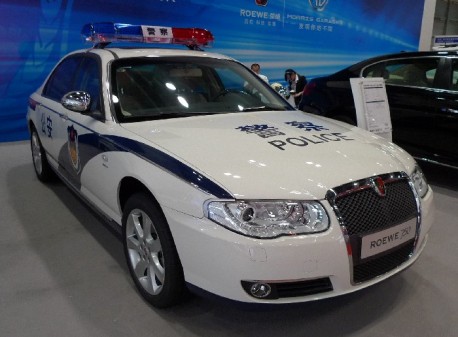 Roewe 750. Criminals will think police sent them back in time.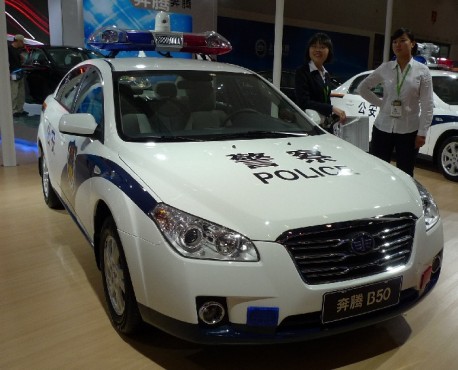 FAW-Besturn B50. For second tier cities only.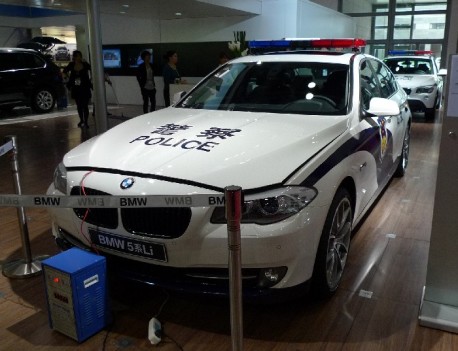 Good! Brilliance-BMW 535Li. No kidding here, police is already using the Five, and they used the old one too.
Impressive cars they all are, with some exceptions, but I would go for the Jinniuxing.