The new Brilliance-Jinbei S30 has been launched at the China car market. For now it is only available with an 1.5, a 1.5 turbo and a 1.3 will follow later. Price starts at 59.800 yuan and ends at 67.800 yuan. The S30 is a small-size SUV-cross thing aimed at first-car buyers looking for something different. Jinbei is a brand from Brilliance Auto famous for its minivans and small buses, the S30 is Jibei's first passenger car.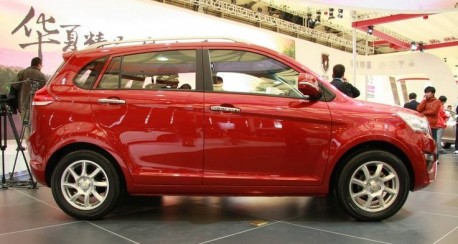 The 1.5 VVT engine comes with 102hp and 135nm, mated to a five-speed manual. An automatic will be available later on and that is a smart idea indeed because especially first-car buyers don't know how to use a manual, they barely know how to drive… The 1.3 which will arrive late this year comes with 88hp and 120nm.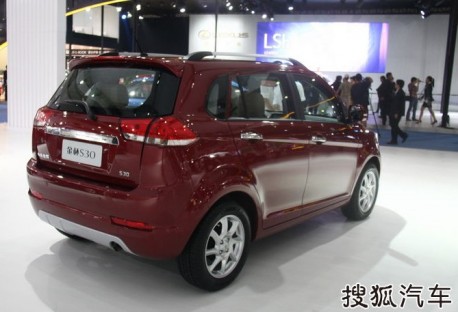 It's a nice looking car but it might sell better if they just put a Brilliance-badge on it. Earlier on we did see spy shots from the S30 with a different logo-frame on the bonnet but it seems Jinbei got the S30 anyway. It is also possible that Brilliance will sell a Brilliance-branded S30 next to the Jinbei S30, likely for a bit more money.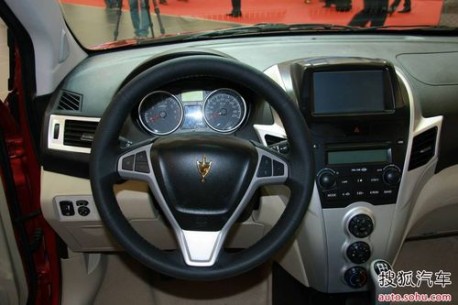 Dash is all right but not too impressive. Big screen is good but materials look cheap. Gear stick seems very close to aircon controls which sit kinda over-designed in an uneasy vertical line. Note logo on wheel, Jinbei indeed means 'Golden Cup' as in 'the cup Holland will win on the European football (soccer) championship'.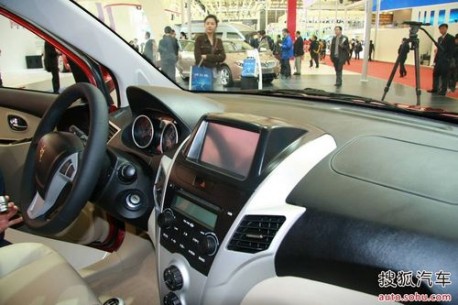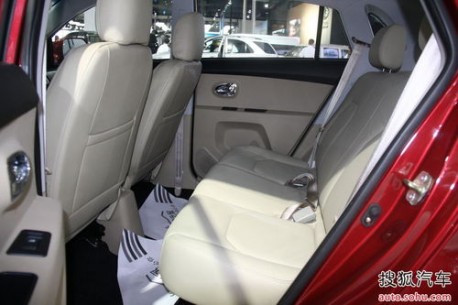 Via: Sohu.com.